Flight MH370 Debris Found: 5 Facts To Know About The Missing Plane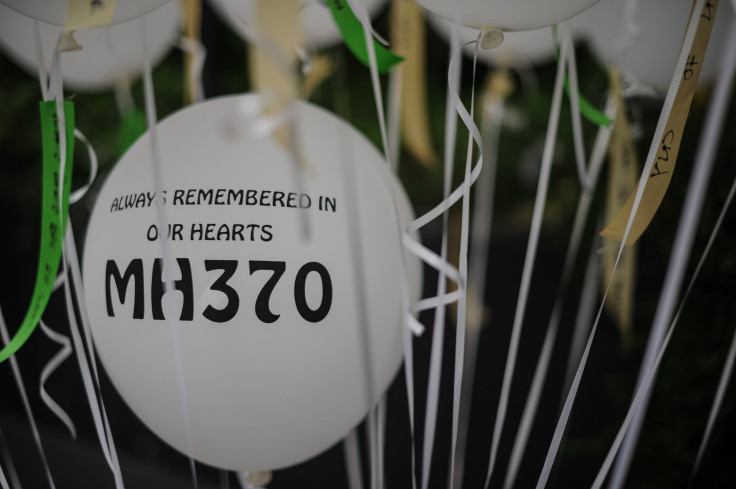 More than two years after Malaysia Airlines Flight 370 disappeared en route from Kuala Lumpur to Beijing in March 2014, investigators still aren't sure what exactly happened to the plane or its 239 passengers. The latest clue in the international mystery came Monday, when amateur searcher Blaine Gibson alerted authorities to several pieces of possible wreckage he discovered in Madagascar. He told reporters some of the debris appeared to be blackened, which may suggest an on-board fire.
"If those are found to be from Malaysia 370 and if it is discovered that the fire took place before the crash, then this is a real game changer that could help identify what was the cause of the plane's demise," Gibson told the Australian Broadcasting Corporation.
The development is the newest in a series of recent reports that have suggested a variety of reasons for the Boeing 777's crash, among them pilot suicide and a failed landing. If you're having trouble keeping everything straight, read on for an easy explainer on MH370.
Here are five facts to know about the missing flight:
MH370 disappeared from radars after about 01:22 local time on March 8, 2014. The flight's captain, Zaharie Ahmad Shah, had signed off with air traffic control minutes earlier, saying, "Good night, Malaysian three seven zero," a typical phrase used by pilots. That's thought to be the last communication from anyone on the Boeing 777, though it did try to log back on to a satellite network before it vanished completely.
On March 24, Malaysian Prime Minister Najib Razak told reporters authorities determined MH370's final location was in the middle of the ocean, which meant the plane probably crashed. "This is a remote location, far from any possible landing sites," he said at the time. "It is therefore with deep sadness and regret that I must inform you that, according to this new data, flight MH370 ended in the southern Indian Ocean."
Key Details for Malaysia Air Flight 370 | Graphiq
Australia, working with Malaysia and China, launched a search for debris. The country's transportation bureau outlined a 120,000-square-kilometer area of seafloor to check for wreckage. Using sonar scanning equipment, vessels have combed about 110,000 square kilometers so far. The search is on track to finish this December.
Ministers from the three countries met this summer and decided that, without more evidence, they will suspend the search once the predetermined area has been examined. "Should credible new information emerge that can be used to identify the specific location of the aircraft, consideration will be given to determining next steps," the bureau wrote in a recent update on the hunt.
Amateur searchers and civilians have since found wreckage, including the only confirmed piece of debris. Last summer, investigators said "with certainty" that a flaperon that turned up on Reunion Island was from MH370. A variety of other items "almost certainly" from the missing plane have turned up, as well, including an engine part and an interior piece.
All of the debris has washed up near South Africa, Mozambique and Madagascar.
Officials and media outlets have also scrutinized the pilot. One popular explanation for MH370's disappearance is that Shah took the plane and its passengers on a suicide mission. But officials have discounted this: Shah had more than 18,000 hours of flying experience, loved his job and regularly used a simulator to practice routes, Reuters reported.
This past July, New York Magazine published an exclusive story alleging that the FBI had uncovered a route on Shah's simulator going to the southern Indian Ocean — where the plane is thought to have crashed. Again, the investigators attempted to debunk the theory.
"The simulator information shows only the possibility of planning. It does not reveal what happened on the night of its disappearance nor where the aircraft is located," they wrote in a news release. "For the purposes of defining the underwater search area, the relevant facts and analysis most closely match a scenario in which there was no pilot intervening in the latter stages of the flight."
Throughout all of this, the families of the victims have criticized the governments' search efforts. Some of the relatives have said they think their loved ones are still alive, while others have taken aim at investigators. Recently, the families have been pushing officials to extend the hunt for debris past the 120,000-square-kilometer area previously outlined.
"We want to call on the three nations — Australia, China and Malaysia — to make a concerted effort to go out and look for this credible new information," Grace Nathan, the daughter of MH370 passenger Anne Daisy, told the Associated Press. "We hope that these three nations do more than just hope by fluke people find more debris."
FOR FREE to continue reading
✔️ Unlock the full content of International Business Times UK for free
offer available for a limited time only
✔️ Easily manage your Newsletters subscriptions and save your favourite articles
✔️ No payment method required
Already have an account?
Log in
© Copyright IBTimes 2023. All rights reserved.