Flight MH370 Update: Families Hopeful 'Missing May Still Be Alive,' Urge Authorities To Broaden Search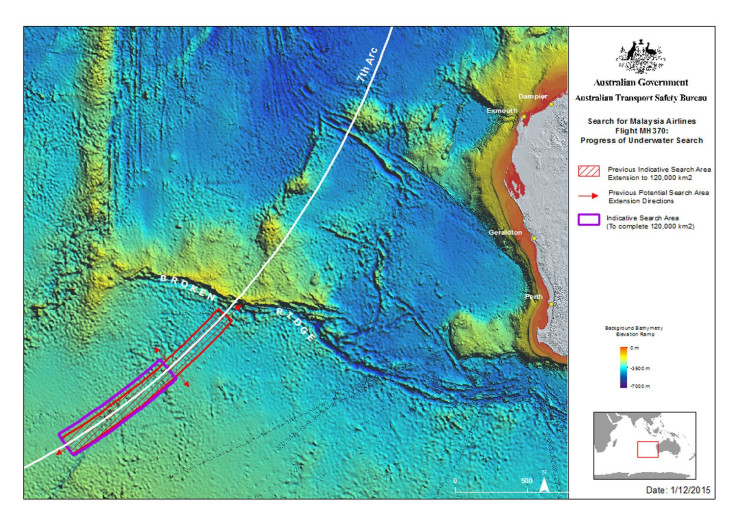 Families of the Chinese passengers on board Malaysia Airlines Flight MH370 want the search area for the missing Boeing 777 to be broadened as the underwater search is expected to conclude in June. Flight MH370 went missing on March 8, 2014, with 239 people, including 154 Chinese passengers, on board.
In a statement released Wednesday, the families expressed that they were still hopeful that those on board the missing plane might be alive and were under captivity at an unknown location, the Malaysian Insider reported. The statement was also sent to Australia, Canada, China, France, India, Indonesia, Malaysia, the Netherlands, New Zealand, Russia, Taiwan, Ukraine and United States, whose nationals were on board the plane.
"In the absence of proof to the contrary, we believe it is possible the missing may still be alive," the statement reportedly read. "If this is so, we would willingly grant to the perpetrators amnesty in return for the release of the missing."
The families reportedly said in the statement that they did not believe accounts given out by officials and do not trust the official statements that have been released since the plane's disappearance.
"There is no real proof justifying any of these statements," the families reportedly said.
Families of passengers have been fiercely critical of the handling of the investigation since it began and have also complained in the past that officials have failed to adequately inform them of the status of the search.
The search has been focused on a 46,332 sq. mile area in the southern Indian Ocean off Western Australia. The multimillion-dollar search for Flight MH370, which went missing while on its way from Kuala Lumpur to Beijing, has dragged on for nearly two years without success. The only wreckage found so far is a wing flap that was discovered in the French island of Réunion in July 2015.
In December, the Australian Transport Safety Bureau (ATSB), which is leading the search for the plane, said in its report that a comprehensive study of the available satellite and meteorological data, including the final satellite communication transmission from the aircraft, revealed that both engines of Flight MH370 likely flamed out.
ATSB said the evidence of a double engine flameout is "inconsistent with a controlled ditching scenario." The bureau added that "a controlled ditching scenario requires engine thrust to properly control the direction and vertical speed at touchdown and to provide hydraulic power for the flight controls including the flaps."
The ATSB report came just days after Australian authorities showed their confidence over the area where the search for the missing plane has been underway.
© Copyright IBTimes 2023. All rights reserved.