Flight MH370 Update: Missing Malaysia Airlines Plane Was Out Of Control And Descending Rapidly, Report Says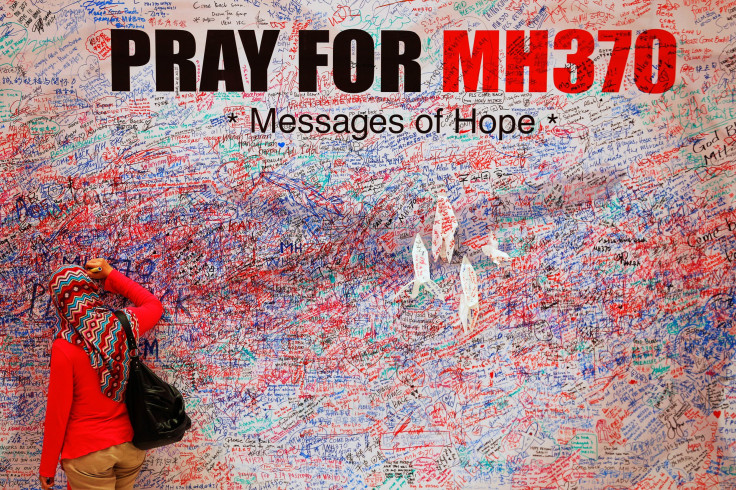 Analysis of wreckage belonging to the ill-fated Malaysia Airlines plane MH370 revealed the flight descended rapidly, plunging to the sea with no one in control of the flight, investigators said Wednesday.
In a new report on the ongoing investigation looking into the mysterious disappearance of flight MH370, the Australian Transport Safety Bureau (ATSB) said the plane was in a "high and increasing rate of descent" when it made its last satellite communication. The plane's right outboard wing flap, which was found on Pemba island, was not deployed at the time of the crash, investigators found.
"The purpose of the examination was to inform the end-of-flight scenarios being considered by the search team," the report said. "The right flaperon was probably at, or close to, the neutral position at the time it separated from the wing."
The ATSB's flight simulations suggested that in its final moments, the plane was descending at a rate of 25,000 feet per minute. Drift analysis and the times and locations at which debris had been found point to a crash site that was likely to be "within the current search area, or further north," the report said.
The ATSB has been leading the hunt for MH370, which went missing in March 2014 after taking off from Kuala Lumpur in Malaysia for Beijing with 227 passengers and 12 crew members on board. With the help of Chinese and Malaysian investigators, the ATSB has scoured a 120,000 square kilometer (46,000 square miles) search zone with the remaining 10,000 square kilometers due to be completed early 2017.
"There are currently more than 20 items of debris of interest to the investigation team which have been located on the coasts of Africa, Madagascar, the island of Mauritius, Reunion and Rodrigues," Australian Minister for Infrastructure and Transport Darren Chester said in a statement Wednesday. "This report contains important new information on what we believe happened at the end of MH370's flight."
Australia announced tentative plans to extend the $160 million-search for the missing plane with as much as $30 million in funding.
© Copyright IBTimes 2022. All rights reserved.
FOLLOW MORE IBT NEWS ON THE BELOW CHANNELS