Flight MH370 Update: Missing Plane Fell At 20,000 Feet A Minute After Engine Failure, Report Claims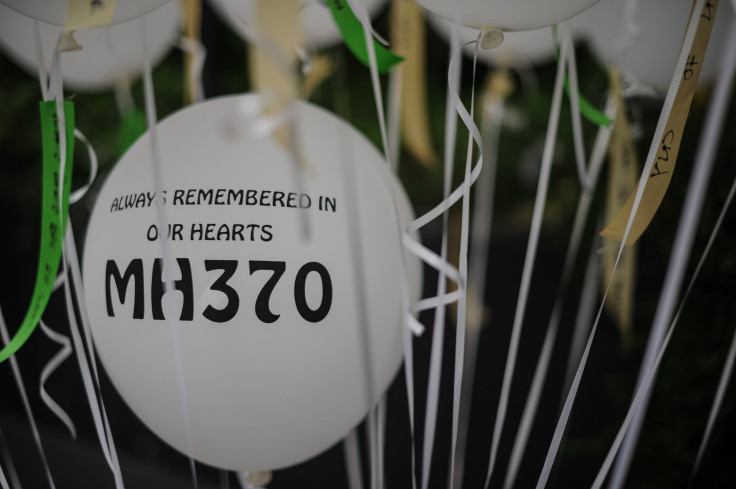 Malaysia Airlines Flight MH370 took a massive dive at up to 20,000 feet a minute, as it plunged into the Indian Ocean on March 8, 2014, new analysis of automated signals from the missing jet revealed, according to a new report. Several conspiracy theories surrounding the plane's disappearance have made the rounds over the last two years.
The Australian reported, citing experts, that the Boeing 777-200 crashed in the Indian Ocean off Western Australia after running out of fuel. According to the experts, the plane's left engine flamed out first and then the right went about 15 minutes later.
Experts cited simulation tests by Boeing that showed the plane may have slowed and lost lift after it lost power to the engines. The plane's nose may have dropped and it plunged downward where it may have gathered speed and lifted, and then fell down repeatedly before hitting the ocean.
Greg Hood, the chief commissioner of the Australian Transport Safety Bureau (ATSB), which is leading the search for the missing plane, told the Australian that the pilot would not have been in control of the plane when it crashed. Hood said that new data also showed that Flight MH370 likely crashed in a 46,332 sq. mile area in a remote part of the southern Indian Ocean, where search crews have been looking for the jet for several months.
The new analysis report comes just a week after Malaysia refuted claims that the plane's Captain Zaharie Ahmad Shah "deliberately flew the plane into the Indian Ocean."
"Yes, he had simulated the flight path, but it is one of thousands of simulations to many parts of the world. We cannot, just based on this, confirm he did it," Malaysian Transport Minister Liow Tiong Lai said.
Flight MH370 went off radar more than two years ago with 239 people on board while on its way from Kuala Lumpur to Beijing. A multimillion-dollar search for the missing plane has so far yielded no concrete clues as to what happened to the plane. Last week, Malaysia, China and Australia announced that they will be suspending the underwater search for Flight MH370 unless "credible new information" emerges.
A flaperon found last year in the French-controlled Réunion Island in the Indian Ocean has been confirmed to be from the missing plane, following which five other parts this year have been said to be "likely" from the jet.
© Copyright IBTimes 2023. All rights reserved.