Flight MH370 Update: Plane Data Not Enough To Confirm 'Death Dive' Theory, Expert Pilot Says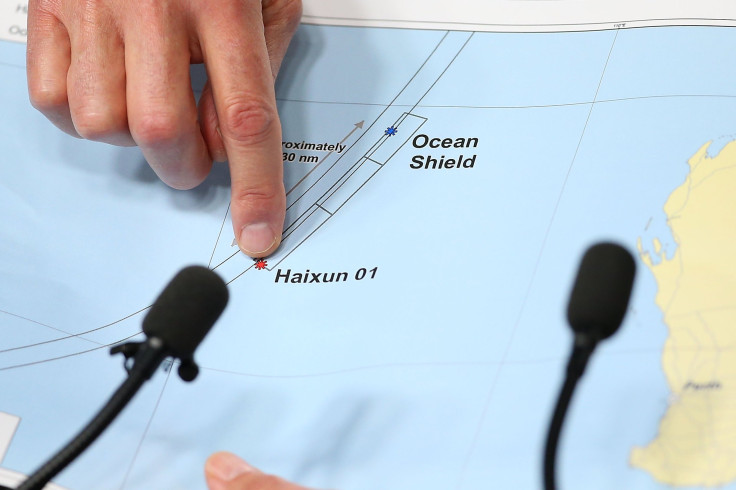 John Cox, a pilot who once served as the executive air safety chairman of the Air Line Pilots Association, doesn't necessarily think Malaysia Airlines Flight 370 crashed in a "death dive." Speaking exclusively with The Australian, Cox said investigators didn't have enough evidence to pinpoint a reason for the plane's crash in March 2014.
"I do not believe there is sufficient data in the Inmarsat data to draw any conclusion on the rate of descent," he said, according to media reports Thursday.
Key Details for Malaysia Air Flight 370 | Graphiq
In making this statement, Cox implied that he doubted one of the Australian Transport Safety Bureau's prevailing explanations for the plane's disappearance. Nicknamed the death dive, the theory is this: MH370 ran out of fuel, lost its engines and fell into the Indian Ocean.
This concept has come under fire in recent months, with some critics of the ongoing search for the missing plane instead suggesting that the pilot steered the Boeing 777 into a controlled plunge — an action that could have left the plane in a different area than the one authorities have been combing for debris for the past two years.
Cox told The Australian he thought MH370's captain, Zaharie Ahmad Shah, likely seized control of the plane. But he wasn't completely sure what happened after that, in part because of the little information provided by the pings the investigators have relied on.
The ATSB, for its part, has rejected those sorts of allegations before. In an Aug. 12 statement calling out alleged inaccuracies in a separate piece in The Australian, it wrote that it was confident in the data — which other agencies have reviewed without objection.
Investigators are in the final stages of scanning 120,000 square kilometers of ocean floor for MH370. Unless new evidence turns up, the hunt will be suspended upon its completion in December.
© Copyright IBTimes 2023. All rights reserved.