Flooding In Pasco County, Florida Threatens Homes And Businesses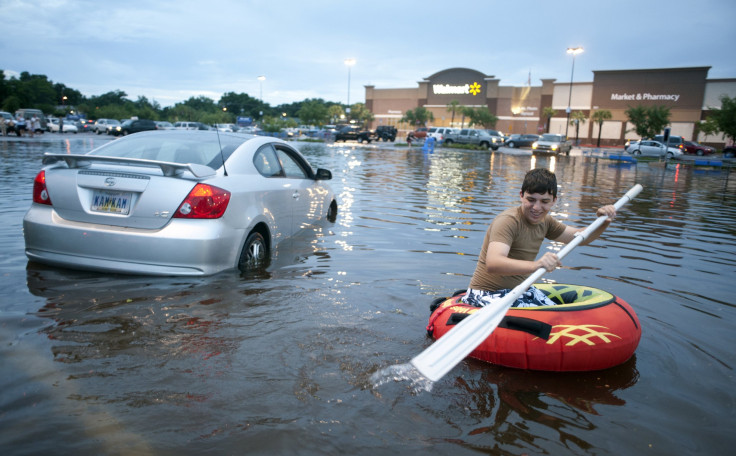 Pasco County, Florida, has issued an evacuation order for 321 homes and two businesses in anticipation of additional rain on Sunday, WFLA-TV, Tampa, reported. The evacuation order applied to residents in flood prone areas in Elfers in southwest Pasco County.
Heavy rain triggered flooding from the Anclote River, and floodwaters are currently threatening homes in the county. The river is currently at 23.47 feet and is predicted to rise to 24.5 feet by 8 p.m. Sunday. At 24 feet, the area is considered in a "major flood stage."
The Anclote River should drop below flood level stage by Monday night, providing there is no more significant rainfall, Bay News 9, Tampa, reported. A flood watch remains in effect until Sunday night for Pasco, Pinellas, Hillsborough, Polk and Manatee counties. There has also been a flood warning issued for Little Manatee River located in Wimauma, Florida, from Monday evening until Thursday morning.
The American Red Cross has opened a shelter for evacuated residents at the First Presbyterian Church of Port Richey at 7540 Ridge Road.
Flooding began on Friday, and heavy rain continued to plague the county over the weekend. Residents said that flooding has been a constant problem in the county, but this was the worst they've seen it since Tropical Storm Debby, WFLA-TV reported.
"We desperately need the county's help, the state's help and probably the federal government at this point to make a change," said Dawn Chiarenza, a resident of the area, WFLA-TV reported.
Mike Hills, an owner of an insurance business in Pasco County, began putting bricks under desks and filing cabinets when he heard about the flooding, and by the time he finished, the water had already begun to creep in.
"Everybody's got their head in the sand thinking it will never happen," Hills said, WFLA-TV reported. "All these people relocating to Florida for the last two, three, five years. I mean Florida people left and now they're all coming back, but nobody really thinks about it. "
Pasco County is located on the Gulf of Mexico in the Tampa Bay area.
© Copyright IBTimes 2023. All rights reserved.