Florida State Forms Committee to Evaluate Expansion Possibilities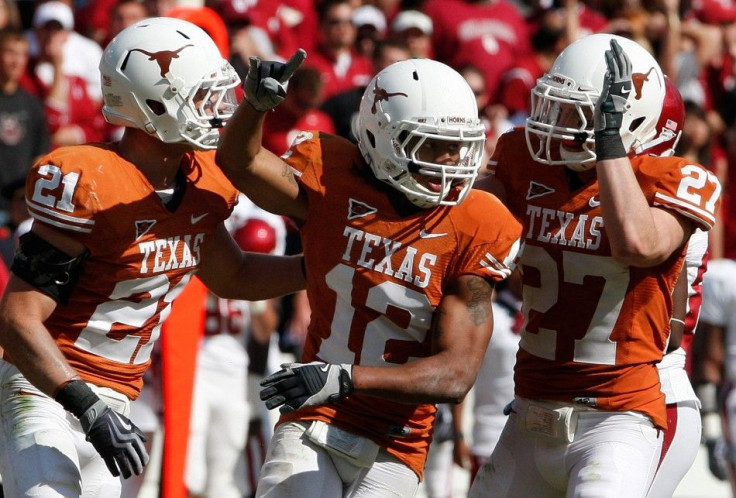 Florida State has formed an exploratory committee to discuss the school's conference realignment options, according to the school's chairman of its board of trustees.
Chairman Andy Haggard told reporters on Tuesday that the school has begun forming a committee to evaluate its options for its athletics program.
College athletics has been overrun with rumors of conference defections, including Texas A&M heading to the SEC and Oklahoma to the Pac-12, and Florida State wants to make sure that it doesn't get left out when the carousel stops.
We are going to explore the conferences, what's going on and make sure if anything does happen at Florida State that we are ready, Haggard told reporters.
Florida State was initially considered a prime target for the SEC due to its strong fan base, great football tradition, and nationwide reputation, but early reports out of the SEC suggested current conference members aren't too keen on allowing schools from already inhabited states.
For Florida State that means that Florida likely doesn't want the school to cut into its recruiting opportunity by joining the conference.
That means that FSU might be out of the running for an SEC spot -- though you never know for sure -- but that doesn't mean the conference expansion talk is done at the Tallahassee area school. Recent reports, including one from OrangeBlood's Chip Brown, indicate that the ACC might look to add Texas and other schools for a total of 16 schools.
If that's the case, Haggard says Florida State wants to be in the conversation and have a say in what schools are admitted into the conference.
If you are going to four conferences of 16 teams we certainly want to be ready, Haggard said. If the ACC is included in that we want to be sure we are included and have a say so in regard to the teams that are coming into our conference.
Texas would likely bring along Texas Tech if it joined the ACC, though that is probably a longshot at this point. A proposed 16 team, four-pod conference could also include Connecticut, Pittsburgh, Syracuse, or West Virginia, if the league decides to expand.
© Copyright IBTimes 2023. All rights reserved.