Floyd Mayweather vs. Conor McGregor: Which Fighter's Net Worth Is Higher 1 Year After Boxing Match?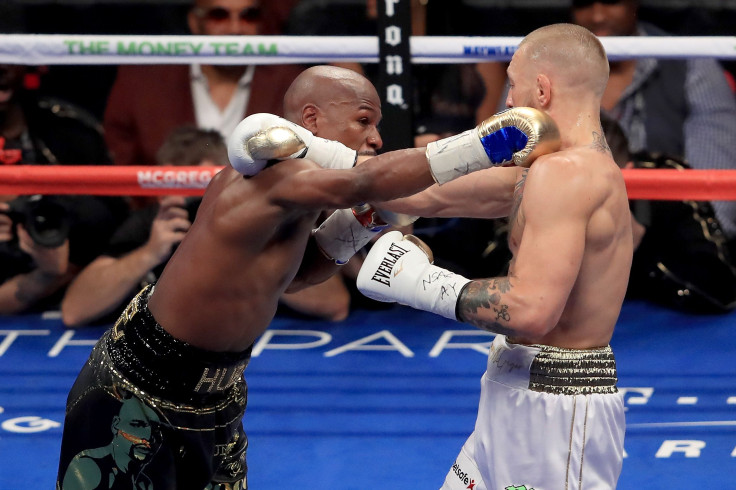 It's only fitting that Conor McGregor and Floyd Mayweather have been trading barbs with each other on social media this week. After all, it was almost exactly a year ago that the two athletes engaged in an actual fight that became one of the biggest sporting events in history.
On Aug. 26, 2017, MMA's top star met the best boxer of the last two decades on his turf. The bout itself was an exciting one, though predictable, with Mayweather winning by TKO before the end of the 10th round and maintaining his perfect record. McGregor wasn't expected to become the first fighter ever to defeat Mayweather, and he certainly came out a winner in spite of the official result.
McGregor was guaranteed a purse of $30 million for the fight. After the bout sold 4.4 million pay-per-view buys and had a live gate of $54.4 million—both second all-time—McGregor's total earnings for less than 30 minutes of work reached $85 million, according to Forbes. He had never been guaranteed more than $3 million for any of his UFC fights.
Forbes listed McGregor fourth on their list of highest-paid athletes in June, claiming he made $99 million over the last year. He seems certain to make another eight-figure payday for his fight against Khabib Nurmagomedov at UFC 229 on Oct. 6, though McGregor's actual purse is unknown.
Celebrity Net Worth estimates McGregor's net worth to be $85 million after the Mayweather fight. Whether or not that figure is close to being true, there's almost no doubt that Mayweather is worth more than the last fighter he defeated.
Mayweather reportedly earned $275 million for his efforts last year, and that wasn't even the biggest payday of his career. The boxer made around $300 million when he defeated Manny Pacquiao on May 2, 2015 in the biggest PPV event ever.
Over the course of his boxing career, Mayweather made close to $1 billion for his 50 career fights. He was the highest-paid athlete of 2017 by a wide margin, and Celebrity Net Worth estimates his net worth to be $560 million.
Both McGregor and Mayweather have money-making ventures outside of their respective sports.
McGregor has endorsement deals with Burger King, Beats by Dre, Monster Energy and Anheuser-Busch, among others. The UFC star generates income through digital properties like the MacMoji App, MacTalk App and the Mac Life.
Mayweather is retired, but he continues to make money as a boxing promoter. He also owns a strip club in Las Vegas and plans to open a series of gyms.
© Copyright IBTimes 2023. All rights reserved.