Following Donald Trump's Latin Comments, J Balvin Cancels Miss USA Performance: Billboard Report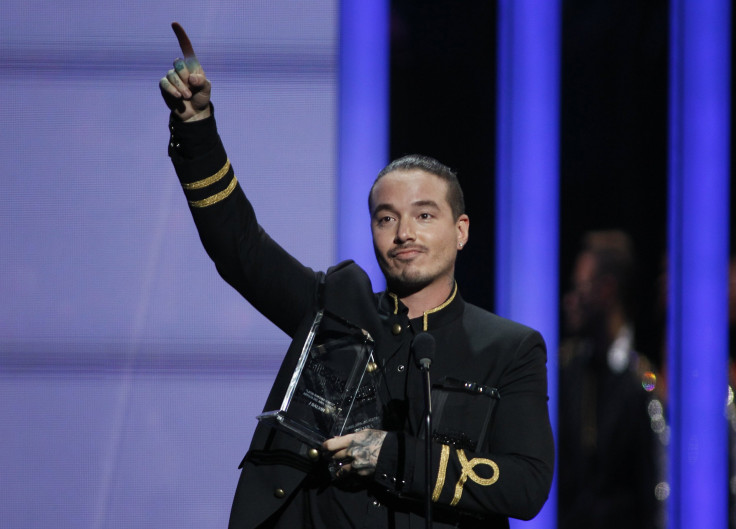 Republican presidential hopeful and real estate mogul Donald Trump cost himself a performer at his Miss USA event because of comments he made during his campaign announcement. Colombian reggaeton singer J Balvin has backed out on Wednesday from performing at the pageant, set to air on NBC July 12, referencing discomfort with comments Trump made about Mexicans in his speech, reported Billboard.
It was a major forfeit, career-wise, for Balvin. "It was going to be my first performance on national [mainstream] television," he told Billboard. Balvin, who lives in Colombia, did not immediately hear Trump's speech and was later alerted of the billionaire's ownership stake in the Miss Universe Organization. After hearing the speech and making the connection, he announced his decision Wednesday. While the choice to cancel his performance was a tough career move, Balvin cited his reasoning.
"We're talking about our roots, our culture, our values," Balvin told Billboard. "This isn't about being punitive, but about showing leadership through social responsibility. His comments weren't just about Mexicans, but about all Latins in general."
Trump's comments about Mexico and Mexicans came early in his June 16 announcement speech.
"When do we beat Mexico at the border?" he said. "They're laughing at us, at our stupidity. And now they are beating us economically. They are not our friend, believe me. But they're killing us economically. The U.S. has become a dumping ground for everybody else's problems."
Trump, who later in his speech went on to reveal his supposed net worth, then went on to describe the types of people he felt were coming to the United States from Mexico.
"When Mexico sends its people, they're not sending their best." he said. "They're not sending you. They're not sending you. They're sending people that have lots of problems, and they're bringing those problems with us. They're bringing drugs. They're bringing crime. They're rapists. And some, I assume, are good people.
"But I speak to border guards and they tell us what we're getting. And it only makes common sense. It only makes common sense. They're sending us not the right people."
Balvin was reportedly shocked by the comments and defended Mexican people and the country as a whole. He said to Billboard that he normally doesn't comment on politics, "but in this case, I feel totally comfortable and responsible with my decision."
The current Miss USA Nia Sanchez is part Mexican and Miss Universe Paulina Vega is Colombian. Fox News Latino reported Tuesday that the organization behind Miss Mexico was considering dropping out of the Miss Universe pageant after Trump's comments. Balvin was set to perform alongside names like Flo Rida and Natalie La Rose at the event in Baton Rouge, Louisiana, but the star will eventually get his chance on the national stage on July 25 when he performs at the ESPN-televised Special Olympics World Games, according to Billboard.
© Copyright IBTimes 2023. All rights reserved.
FOLLOW MORE IBT NEWS ON THE BELOW CHANNELS