Food and Energy Inflation Takes Its Toll On Consumers Around The World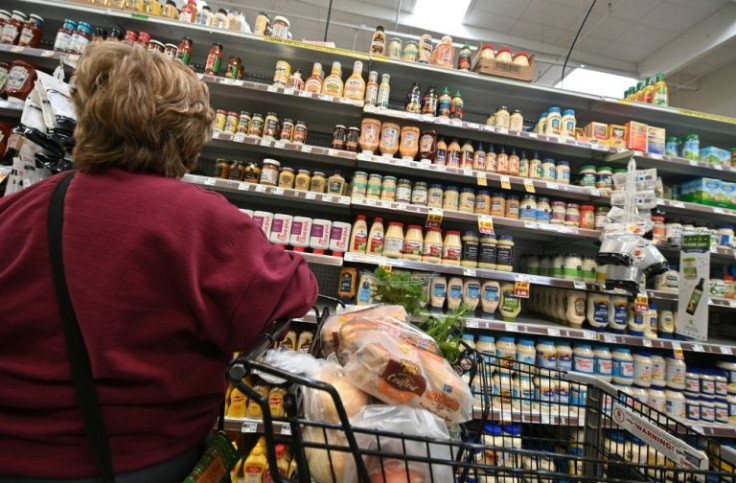 In Sri Lanka, consumers form long lines to buy fuel and food. In Greece and South Korea, consumers spend more than 5% of their monthly paycheck on gas purchases, according to Statista.com. In the U.S., households paid 11.5% more for groceries in February 2022 compared to one year early and 18.9% more compared to two years ago, according to the Inflation Insights Price Pulse. That's well above the overall inflation rate of 7.9% reported by the federal government for February.
"Many customers have expressed sticker shock over recent price increases," says Scott Moses, Head of the Grocery, Pharmacy & Restaurants Group at Solomon Partners. And he thinks the situation will get worse in the months ahead, as supermarket prices do not fully reflect the impact of the Russian-Ukraine war. "Most high grocery prices today reflect grocers' purchases from a few months ago and do not yet reflect the crisis in Ukraine and Russia, who comprise roughly 30% of the world's wheat exports," he adds.
"Feed and fertilizer costs have increased considerably, increasing protein costs, among other downstream categories.
Food price inflation will likely increase until tension recedes, supply is restored, and markets recalibrate back toward a historical equilibrium."
Food and energy inflation is turning into a global problem, taking its toll on consumers. And it's getting worse year after year. Last week, the Food and Agricultural Organization of the United Nations (FAO) Food Price Index averaged 159.3 points in March 2022, up 17.9 points (12.6 percent) from February. That's a record high since its inception in 1990, thanks to new all-time price hikes for essential consumer goods like vegetable oils, cereals, and meat sub-indices. Sugar and dairy products prices rose significantly, too.
Most notably, vegetable oil prices averaged 248.6 points in March, up 46.9 points (23.2 percent) from February and hitting a new record high. "The sharp rise of the index was driven by higher sunflower, palm, soy, and rapeseed oil prices. International sunflower seed oil quotations increased substantially in March, fueled by reduced export supplies amid the ongoing conflict in the Black Sea region," said FAO.
Rising energy and food prices make life harder for everyone. But it makes life even harder for the world's poor households, as they spend a more significant part of their incomes on necessities like energy and food. The neediest "face greater exposure to the pandemic and are the most affected by rising food and fuel prices," said FAO chief Qu Dongyu, commenting on the soaring prices for staple foodstuffs such as wheat and vegetable oils, "imposing extraordinary costs on global consumers, particularly the poorest."
According to Numerator, low-income consumers in the U.S. are paying 12.8% more for groceries than a year ago, compared to middle-income (11.4%) and high-income (11.1%) consumers. In addition, household items saw the sharpest increases in prices (15.3% vs. one year ago and 24% vs. two years ago) across all categories.
Meanwhile, low-income households do not count on stimulus checks to supplement their incomes, as a year ago. And that could explain why 64% percent of people in the world's most prosperous economy live paycheck to paycheck, according to a LendingClub report.
It isn't hard to imagine what happens to the world's poorest countries, where many people live without a paycheck.
© Copyright IBTimes 2023. All rights reserved.
FOLLOW MORE IBT NEWS ON THE BELOW CHANNELS