Former Laker Not On Warriors' Trade List After Surprise Summer Arrival
The Golden State Warriors made one of the surprise moves of the summer when they acquired D'Angelo Russell from Brooklyn Nets in a sign-and-trade deal after they landed Kevin Durant in free agency. It was deemed a desperate move by the recently dethroned NBA champions, simply made to soften the blow of losing their two-time NBA Finals MVP.
Russell's time with the Warriors seemed numbered before it even began with most insiders claiming that he was only acquired in order to give the Warriors a strong trade piece later in the season. But Warriors general manager Bob Myers has refuted claims about the team planning a trade using the point guard.
Myers denied that he was signed as a potential trade piece and is keen to see how he fits into the team. The Warriors will be without Klay Thompson at least until the All-Star break in 2020 and Russell can provide an added scoring outlet alongside Stephen Curry.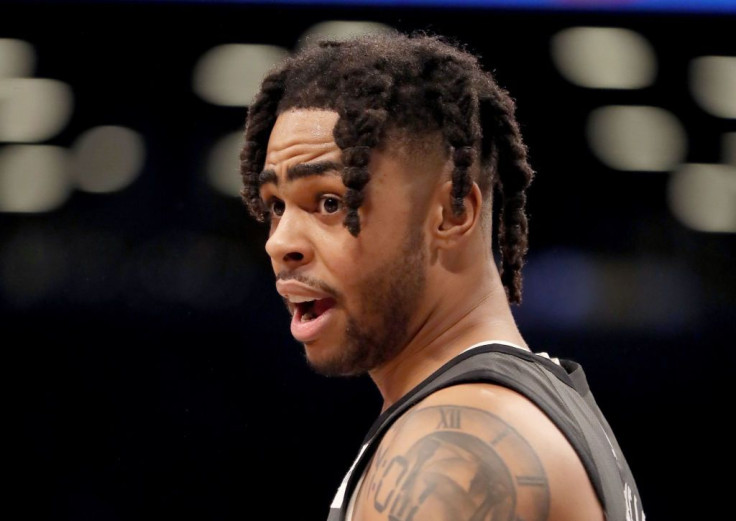 "I know it's been written and speculated, and that's fine. That's what everybody's job is to do," Myers told reporters Monday. "We didn't sign him with the intention of just trading him. We haven't even seen him play in our uniform yet, and a lot of people have us trading him. That's not how we're viewing it. Let's just see what we have. Let's see what he is. Let's see how he fits."
While a team will never confirm they intend to trade a player until they do, the Warriors front office seem keen to see if Russell fits their team dynamic before making any decision about parting with the All-Star guard.
"So much of our sport at least and other sports is what are you doing next? We have to figure out what we're doing now. That applies to a guy like D'Angelo where there is speculation we're moving him," Myers added. "We haven't even seen him play. We haven't seen him play with some of our core players. We don't know until Klay comes back how that fits. I'm just happy we got a young player that has a lot of upside."
© Copyright IBTimes 2023. All rights reserved.