Former Ministers Want To Limit Iranian President's Power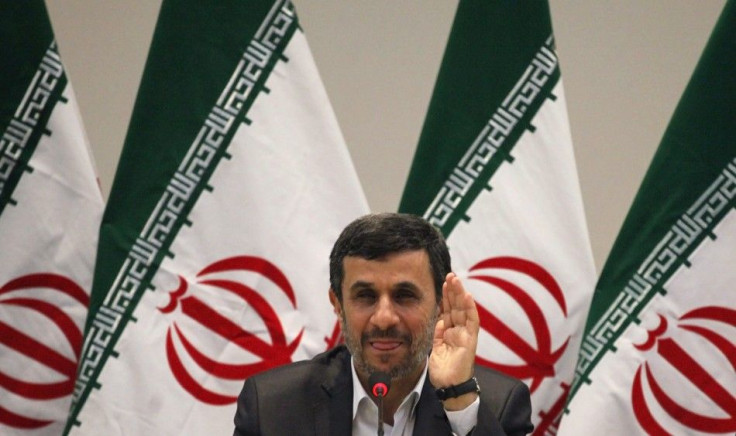 Three former government ministers in Iran have called on the country's Supreme Leader Ayatollah Ali Khamenei to form a new government body that would effectively limit the powers of President Mahmoud Ahmadinejad.
Manouchehr Mottaki, Mostafa Pourmohammadi and Davoud Danesh Jafari, former foreign, interior and finance ministers respectively, proposed in a letter to Khamenei that a triumvirate made up of the heads of the executive, legislative and judicial branches be formed.
Ahmadinejad, as president, would serve in this hypothetical body, though his authority would be tempered by the Speaker of the Iranian Parliament and the Chairman of the Guardian Council, Iran's 12-member judicial body.
The former ministers, who had been dismissed by Ahmadinejad, cited the country's "sensitive and critical situation" as the necessity for the new body, according to the Telegraph.
Iran is currently facing extensive economic sanctions from the U.S. and the E.U. over its nuclear energy program, which Western powers claim is a cover for developing atomic weapons.
Iranian state media criticized the former ministers, accusing them of trying to manufacture a crisis situation in order to subvert the existing structure of the government.
© Copyright IBTimes 2023. All rights reserved.