Former NFL Linebacker Robert Eddins Killed By Suspected Cocaine Dealers, Police Say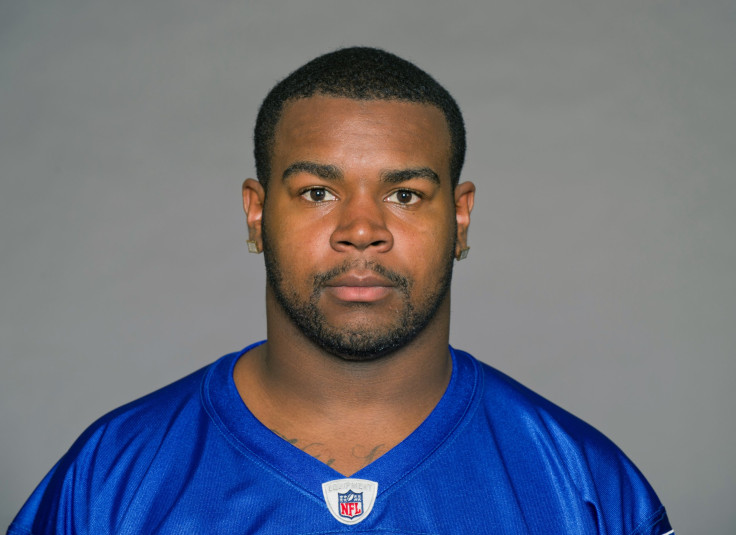 Three men, suspected of selling cocaine, were charged in federal court Thursday in connection with the deaths of a former NFL player and another man nearly two years ago, according to reports.
The three men, identified as Michael Griffin, Clifton Epps and Mariano Garcia, were charged with murder and drug possession, according to a six-count indictment filed Thursday, the Detroit Free Press reported. Officials said the men were taken into custody and will be transported to Detroit.
The charges stemmed from the killings of ex-NFL player Robert Eddins, 28, and Ricardo McFarlin, 32, who were found dead in the basement of a Detroit home in December 2016.
Both victims had suffered gunshot wounds to the head, according to the Wayne County Medical Examiner's office, according to Detroit News.
Authorities said the suspects were distributing cocaine and heroin and traveled from Alabama to Detroit to confront Eddins but killed both men in the process. They will reportedly face up to life in prison if convicted.
The US Drug Enforcement Administration issued a statement regarding the case.
"The murders of Eddins and McFarlin is just another example of how violence is intertwined with drug trafficking," special agent Timothy Plancon of the Detroit field office said in a statement, according to Detroit News.
"We hope to bring justice for the families of the deceased men and dismantle all organizations that spread these deadly poisons in our neighborhoods," U.S. Attorney Matthew Schneider said in a statement.
Eddins played football at Ball State University before he signed with the Buffalo Bills in 2011. He appeared in four preseason games and played in just one regular season game for the Bills.
After his short stint in the NFL, Eddins went on to play in the Canadian Football League, where the Saskatchewan Roughriders released him in 2014.
© Copyright IBTimes 2023. All rights reserved.