Former Top U.S. Diplomat, Lawyer Warren Christopher Dies at 85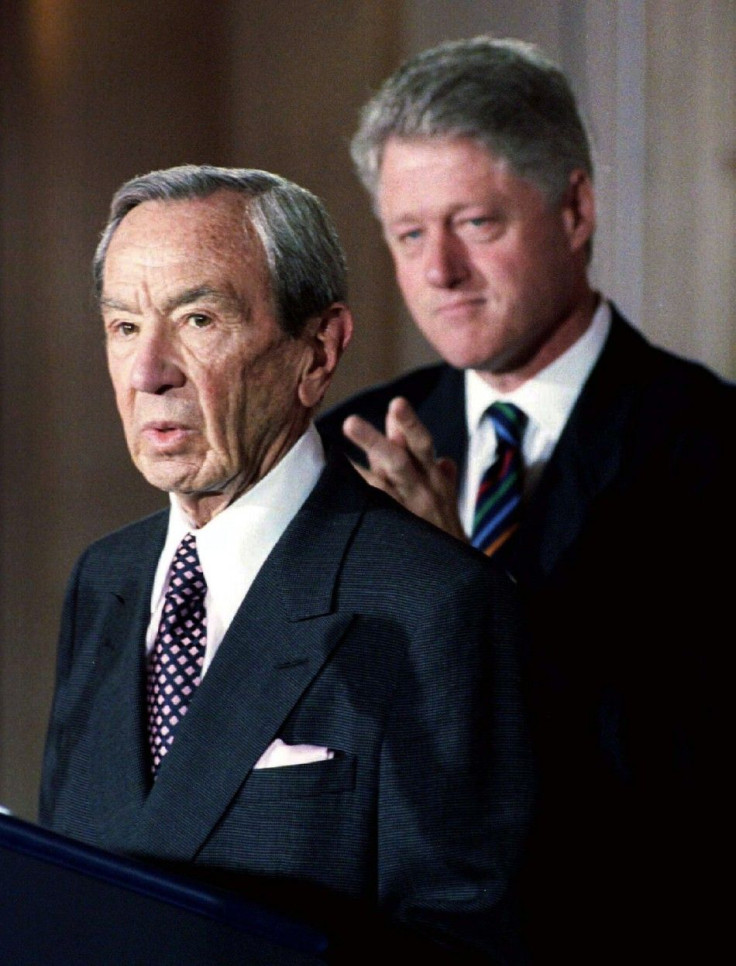 Former U.S. Secretary of State Warren M. Christopher has died, his law firm said on Saturday. His long career as a lawyer and diplomat included a leadership role in promoting peace in the Balkans. He was 85.
O'Melveny & Myers, where Christopher was a senior partner, confirmed his death, according to reports.
Christopher is survived his wife Marie and their four children.
Christopher served as Secretary of State from 1993 to 1997 during the Bill Clinton administration.
Deeply dedicated to serving his country, Warren's career ranged from the naval reserve in World War II to a clerkship at the Supreme Court to the practice of law and politics in California and Washington, President Barack Obama said in a released statement.
Current Secretary of State Hillary Clinton's comments on included remarks on his accomplishments as Secretary of State and broader career.
Along with the late Richard Holbrooke, Warren led the effort to bring peace to the Balkans in the 1990s, current Secretary of State Hillary Clinton said on Saturday.
Over his long career in public service, he also helped establish diplomatic relations with China, oversaw the expansion of NATO, worked tirelessly for peace in the Middle East, and championed human rights around the world. America is safer and the world is more peaceful because of his service.
Christopher was born in Scranton, North Dakota, on October 27, 1925.
Among his career accomplishments are
- Serving as a law clerk to Supreme Court Justice William O. Douglas from 1949 to 1950
- Serving as U.S. Deputy Attorney General from 1967 to 1969
- Serving as U.S. Deputy Secretary of State from 1977 to 1981
- During that tenure, he was credited for helping negotiate the release of 52 American hostages in Iran.
- In 1991, he served as the head of an independent commission which recommended changes to the Los Angeles Police Department after the beating of motorist Rodney King.
- Christopher served in numerous leadership roles in law related organizations, and held board membership positions in various educational and policy organizations.
© Copyright IBTimes 2023. All rights reserved.