Former WWE Personality Berates AEW, CM Punk For Post-All Out Brawl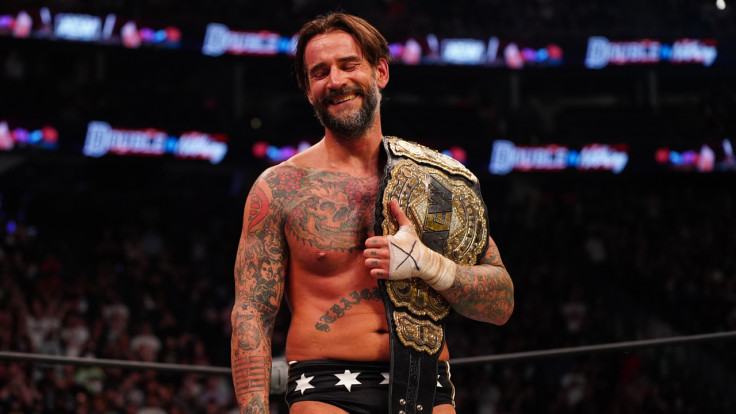 KEY POINTS
The alleged altercation following AEW All Out's press conference gripped the industry
Eric Bischoff had a lot to say about CM Punk's involvement in AEW's newest issue
Everyone involved in the current issue is not expected to appear on television this week, according to a report
All Elite Wrestling (AEW) has dominated the headlines following their highly successful pay-per-view All Out Sunday.
Multiple pro wrestling outlets reported that a fight had broken out between newly crowned AEW champion CM Punk, "Hangman" Adam Page, the Young Bucks (Matt and Nick Jackson), Kenny Omega and AEW producer Ace Steel.
The issue began with Punk speaking with Wrestling Inc. managing editor Nick Hausman about his history with Scott Colton, better known as Colt Cabana in the industry, in the post-event press conference.
From there, Punk went on a profanity-laden tirade that included criticism of The Young Bucks, who currently serve as executive vice presidents at AEW, describing them as "irresponsible people who call themselves EVPs" who "couldn't [expletive] manage a Target."
Punk and Steel got into a scuffle with The Young Bucks and Omega, who is also an executive vice president, with Punk swinging at Matt Jackson, his brother Nick getting struck in the eye with a steel chair thrown by Steel and Omega being bitten by Steel, The Wrestling Observer reported, citing unnamed sources.
Highly regarded pro wrestling outlet Fightful corroborated the story. International Business Times could not independently verify the claims.
Former WWE on-screen personality and WCW executive Eric Bischoff spoke about the happenings at AEW All Out on his "83 Weeks" podcast and was none too pleased with Punk and his apparent inability to move on from his issues with Colton.
"At some point, you've got to let that [expletive] go, bro. You can't let it get in the way of how you're perceived as a character," Bischoff initially said.
He continued, "I don't have anything personal against Punk. I lost some respect for him based on stupid [expletive] that he said, but it doesn't mean I dislike him or want him to fail or whatever, but he's a guy who's supposed to be a babyface, whining. He's [expletive] whining."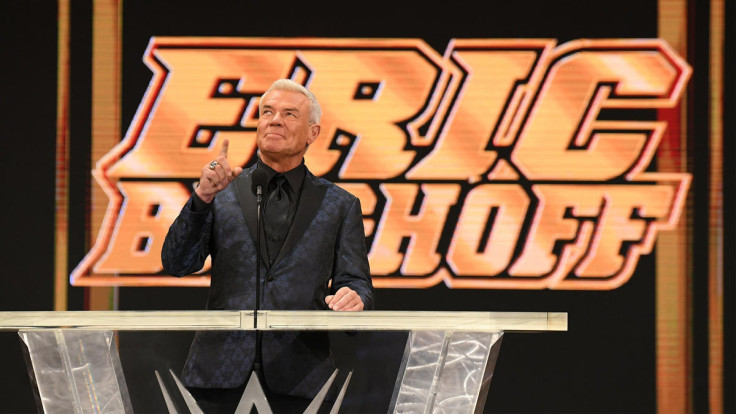 Many believe that Punk had a major hand in getting former friend Colton off AEW programming and off to the newly-acquired Ring of Honor (ROH) roster – a notion that AEW founder and president Tony Khan denied.
Bischoff placed the blame squarely on Punk for starting the entire mess and admitted that while he was unsure whether it was for work or a shoot, AEW may be spiraling.
"Now, if it's for creative reasons, ... and talent is in on it and this is actually going to go somewhere, then cool. But if it's not that, what we've just seen part of is complete dysfunction," he stated.
Bischoff previously blamed Khan for his lack of leadership and for failing to set a boundary between himself and the performers – all of which may have played a role in the most recent issue for AEW.
Longtime pro wrestling insider Dave Meltzer reported that everyone involved in the altercation is not expected to appear on the Wednesday episode of AEW Dynamite as the possibility of suspensions allegedly has been floated around.
Putting it all together, the aftermath of All Out has taken precedence over the highly-anticipated return of Maxwell Jacob Friedmann, better known as MJF on-screen, to programming.
Whether or not Khan has knowledge of everything currently going on, pro wrestling fans in general are extremely interested in what will happen next with AEW.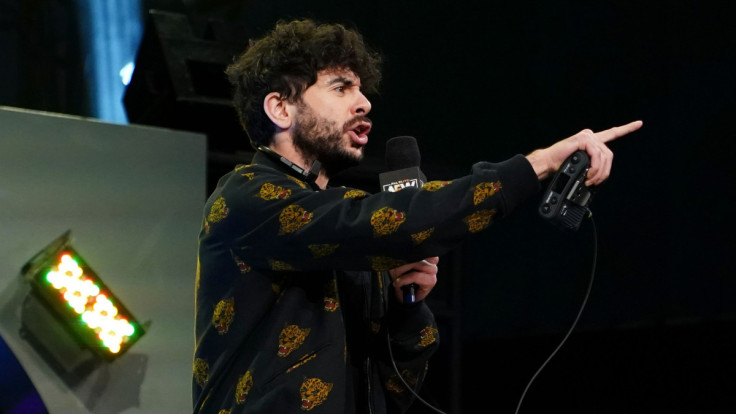 © Copyright IBTimes 2023. All rights reserved.
FOLLOW MORE IBT NEWS ON THE BELOW CHANNELS