Former WWE Star Signs AEW Open Contract, Calls It 'Paradigm Shift'
Jon Moxley, formerly known as Dean Ambrose of the World Wrestling Entertainment (WWE), has joined All Elite Wrestling (AEW) and made a stunning impact at its first live show "Double or Nothing" on May 25. The pro-wrestler has since cut a promo stating that he is looking to "reclaim his soul" and also almost certainly took a shot at his former employers about standing in AEW's way.
According to Cageside Seats, Moxley is said to have approached AEW founder Tony Khan about joining the promotion and not the other way around like many expected. The report also claims that Moxley's contract will allow him to work outside dates internationally and on the independent circuits despite being a member of the AEW roster on a full-time basis.
Moxley was expected to take a longer hiatus from pro-wrestling after walking out WWE following the expiry of his contract in April. He was given an elaborate send-off in the hope that he will return to the company after a short break but his move is certain to have shocked Vince McMahon, who is trying to ensure members of the WWE roster do not quit to join AEW.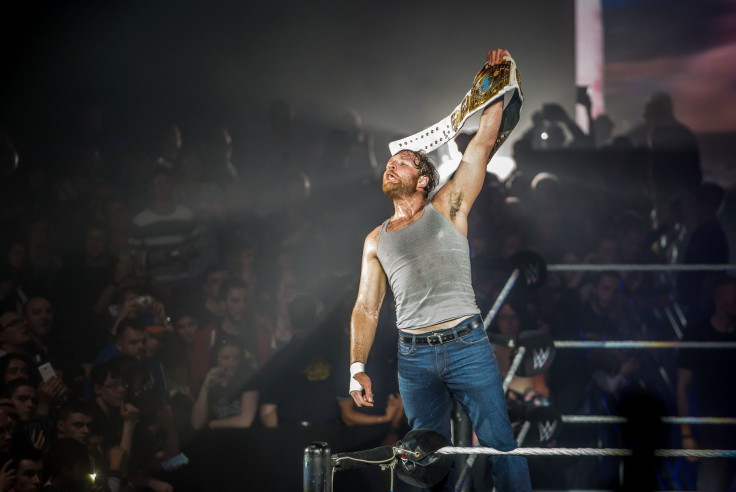 "My name is Jon Moxley, and I am on a mission to reclaim my soul. And I know I'm not the only one who thinks, 'It's about time this industry got a facelift.' So make no mistake about it: This is an official declaration of war tonight to anyone who wants to get in my way and anybody who stands in AEW's way. We have a mission to knock the pillars of this industry on their ass. We ain't reading history books anymore, baby, we writing 'em...this is what you call a paradigm shift," Moxley said, as quoted on Bleacher Report.
WWE made multiple attempts to convince Moxley to remain with the promotion, but their deals would have only entailed a lucrative wage package and a more relaxed schedule and potentially a bigger role. They would not have given him the freedom to work outside dates internationally and on the independent circuits.
McMahon has been on a major drive to ensure the company does not lose more of its main roster to AEW, who have shown that they are willing to offer deals that are as lucrative or sometimes even better than what WWE is capable of offering. They are unlikely to be able to compete with WWE in terms of global popularity, but can surely give them a run when it comes to signing the best talent in the business.
© Copyright IBTimes 2023. All rights reserved.