Fort Hood Shooter Nidal Malik Hasan Wants To Join ISIS, Become A Citizen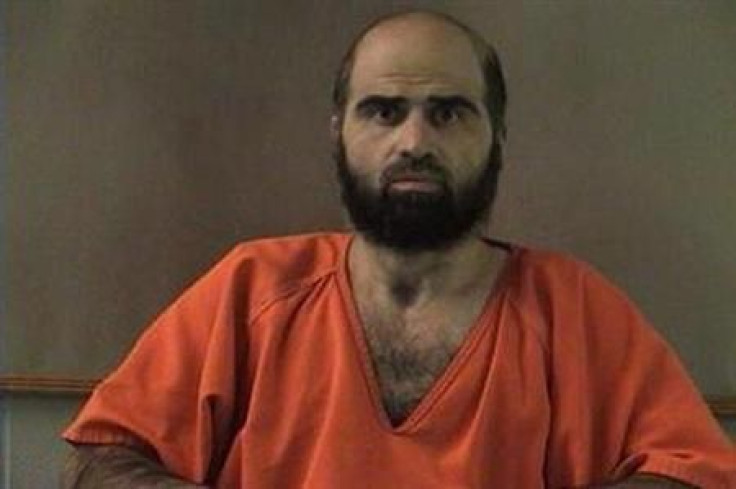 Convicted Fort Hood shooter Nidal Malik Hasan has written a letter, asking to become a citizen of the Islamic State. Hasan is on death row at Fort Leavenworth, Kansas, for the 2009 shooting at Fort Hood in Texas that left 13 people dead and 30 wounded. Hasan was paralyzed in the incident.
Fox News reported Friday it had obtained a copy of the letter and the Los Angeles Times Saturday reported Hasan attorney John Galligan verified the letter, which was addressed to Abu Bakr Al-Baghdadi. "It would be an honor for any believer to be an obedient citizen soldier," wrote Hasan, who was an Army psychiatrist and major when he opened fire on fellow soldiers, saying he had switched sides and was defending the Taliban.
The Islamic State, formerly the Islamic State of Iraq and Syria, or ISIS, has declared a caliphate across northern Iraq and part of Syria. The militant group has seized a wide swath of territory in the last several months, threatening indigenous non-Sunni Muslim populations.
Army Staff Sgt. Alonzo Lunsford, 41, of Lillington, North Carolina, who was wounded in the Fort Hood attack, said the letter is proof Hasan is a terrorist, the Times said.
"What gives him the right to even communicate with these individuals?" Lunsford asked.
Galligan said he wasn't surprised by Hasan's request, calling it "consistent with his position all along. Religious fervor underscores much of his life -- his actions, his thought process. He really didn't get into much of that during the trial because it was prohibited."
© Copyright IBTimes 2022. All rights reserved.
FOLLOW MORE IBT NEWS ON THE BELOW CHANNELS