Fracking Resumes In Denton, Texas, After Governor Outlaws Local Bans On Oil And Gas Drilling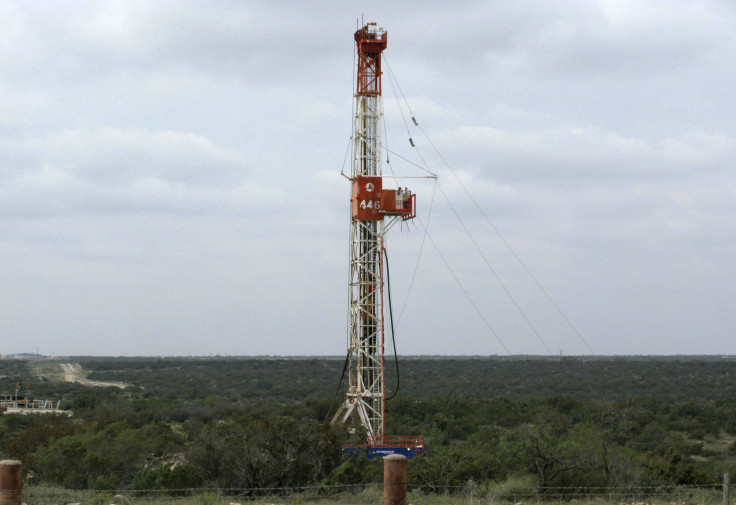 Natural gas drilling is starting up again in Denton, Texas, despite the city's 7-month-old ban on hydraulic fracturing. Vantage Energy resumed operations Monday at its Denton well just weeks after Gov. Greg Abbott passed a law prohibiting cities from banning fracking on their home turf. Three activists were arrested at the drill site Monday morning after attempting to block an access road.
The Texas ban is part of a broader movement in oil- and gas-rich states to restrict decisions about fracking, drilling, wastewater disposal and pipelines to state regulators and commissioners -- leaving municipalities, local agencies and citizens with limited control over energy activities.
In Ohio, the state Supreme Court ruled in February that the state has "exclusive authority" and that cities can neither ban nor regulate fracking. On Saturday, Oklahoma Gov. Mary Fallin signed a bill that similarly prohibits cities from enacting drilling bans, despite local concerns over the rising number of earthquakes tied to fracking activity in the state.
"The alternative is to pursue a patchwork of regulations that, in some cases, could arbitrarily ban energy exploration and damage the state's largest industry, largest employers and largest taxpayers," Fallin said after approving the measure.
Vantage Energy, a Colorado natural gas developer, said it ceased operations at its Denton drill site in November, after nearly 60 percent of voters approved the fracking ban. City officials had previously tried to limit where and how drillers could operate through local rules -- including a 1,200-foot buffer between drilling sites and homes, schools, parks and hospitals -- but existing projects continued much in the same way, as companies found ways around the ordinances.
"When we realized we couldn't enforce this, we thought, all right, we have to switch to a ban. That's the only way," said Pauline Raffestin, who sits on the board of the Denton Drilling Advisory Group and helped campaign for the November ballot initiative.
Denton's fracking ban was a first for the Lone Star State but is one of dozens of local bans and moratoriums on the books in nearly half of U.S. states, according to Food & Water Watch, an environmental advocacy group. New York state in December became the first state with large shale gas deposits to ban fracking statewide.
Still, many of the local measures were adopted in areas with limited shale oil and gas resources. Denton sits above the Barnett Shale. Thanks to fracking, oil production in the region surged to more than 2.6 million barrels per day in 2014, up from around 240 barrels a day a decade earlier, the Railroad Commission of Texas reported. Natural gas production rose to 4.9 billion cubic feet per day last year, up from just 1 million cubic feet in 2004.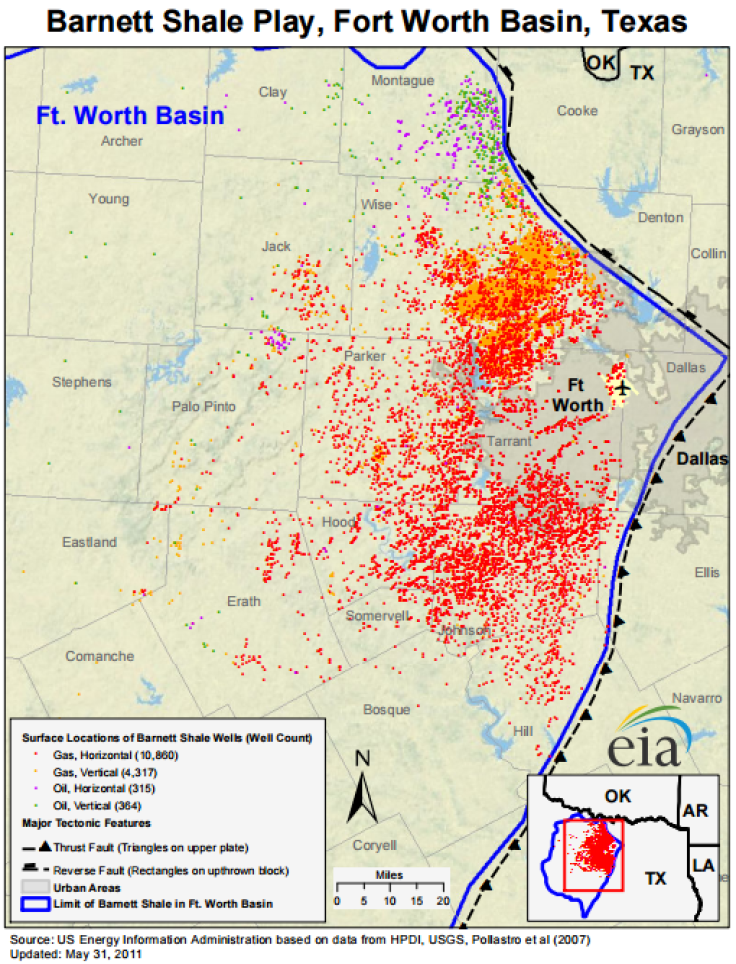 The Denton ban sparked concern among oil and gas executives and policymakers, who worried the measure would inspire similar initiatives in other shale-rich regions in Texas and other states.
On May 18, Gov. Abbott signed House Bill 40 to limit regulation of oil and natural gas operations to state authorities. "HB 40 balances local control and property rights, while allowing Texas to continue to benefit from billions of dollars in annual state and local taxes that directly fund our schools, roads and essential services," Todd Staples, president of the Texas Oil & Gas Association, said at the time. The industry group and the Texas General Land Office filed a suit against Denton in November to repeal the city's ban.
Raffestin said the governor's decision was "devastating" and has left many anti-fracking activists feeling deflated and discouraged. "Now that fracking is back in our town, it's going to be crushing," she said. "We realized it's all for nothing."
Vantage Energy last week alerted Denton officials that it planned to resume work Monday. In the past few days, workers began bringing gear and equipment to the site in preparation for the drilling date.
Seth Urruty, vice president of development at Vantage Energy, said the more than 200-day delay had hurt the company, though he didn't say by how much. "Our timing, costs and project scope were materially impacted by the ban," he said.
Anti-fracking protesters arrived at the drilling site around 7 a.m. CDT holding banners and carrying an enlarged copy of the Denton fracking ban approved by voters last fall. Adam Briggle, Tara Linn Hunter and Niki Chockrek, who are all affiliated with the Denton Drilling Awareness Group, sat outside a gate to the site's access road and linked arms, refusing to move even as police ordered them to get out of the way.
The trio was arrested about 45 minutes later on charges of criminal trespassing, a misdemeanor. All three were released from city jail on personal bond at around 10:40 a.m., according to local media reports. No other court dates have been set yet.
A Vantage Energy spokeswoman said the protest did not significantly delay its operations this morning. The company has not decided whether to pursue the criminal trespass charges, she said.
Urruty said separately that Vantage Energy strives to "be a good neighbor in the communities where we work, and Denton is no exception. We appreciate the working relationship we've established with the city of Denton and look forward to operating in concert with the city going forward."
Denton residents are expected to meet Tuesday at City Hall to discuss the fate of the city's fracking ban. City Council members are considering repealing the measure in light of the lawsuits from the Texas Oil & Gas Association and the Texas General Land Office.
Kevin Roden, a city councilman, said the passage of HB 40 last month "is now a major assist for our opponents in the still-pending litigation against Denton," he wrote in a recent blog post. "No one seems to be taking the stand that our frack back is legally enforceable in light of HB 40. … While there might be legitimate legal grounds to challenge HB 40, the current lawsuit we are in is not the best place to do it."
Raffestin said supporters of the ban are divided over what to do next. "A lot of people can't consider for a second repealing the ban that we worked so hard to pass," she said, adding, "The communities that live with the effects of fracking should be the ones to decide what kind of rules to impose on the industry."
FOR FREE to continue reading
✔️ Unlock the full content of International Business Times UK for free
offer available for a limited time only
✔️ Easily manage your Newsletters subscriptions and save your favourite articles
✔️ No payment method required
Already have an account? Log in
© Copyright IBTimes 2023. All rights reserved.