Free Agent-To-Be LeBron James Expected To Re-Sign With Cleveland Cavaliers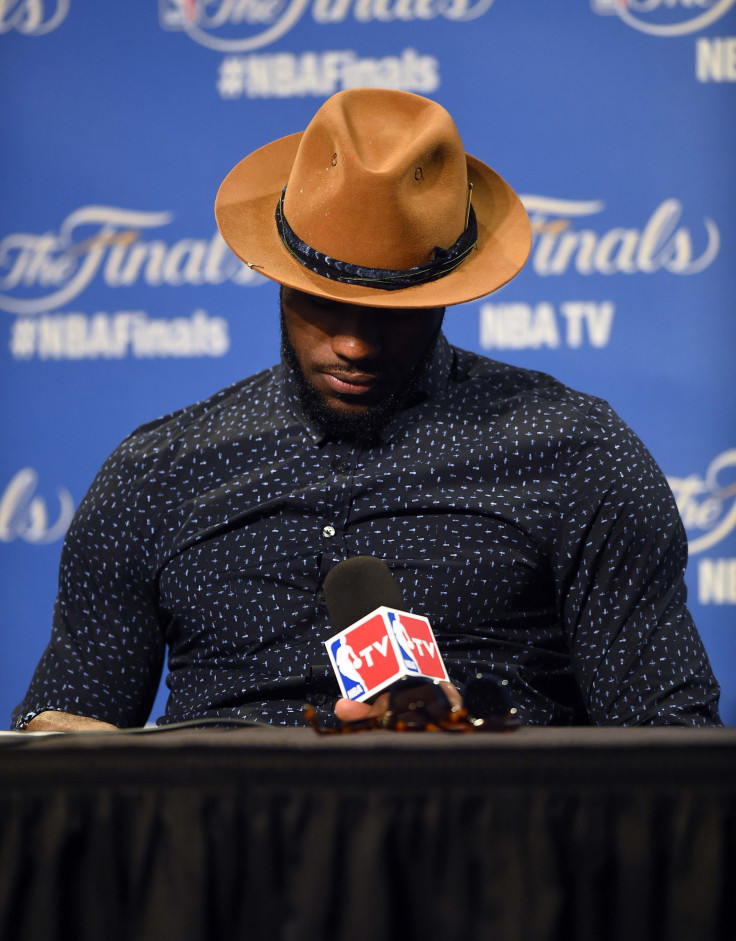 LeBron James will opt out of the final year of his deal with the Cleveland Cavaliers, worth $21.5 million, and officially become a free agent Wednesday. The move is widely expected as the player considered the best in the league wants to maximize his earning value and get more in any new deal -- most likely with the Cavaliers.
Brian Windhorst of ESPN.com reported the development on Sunday while another writer, Chris Broussard claimed that James has no plans of meeting with other teams as a free agent. Although James is expected to re-sign with the Cavaliers, he is reportedly willing to wait for Cleveland's other moves in free agency. The franchise also has to deal with free agent Kevin Love, who has opted out of his current contract and is seeking a new deal.
Other Cavs free agents include Tristan Thompson, who will seek a long-term contract after his good showing in the recent NBA playoffs, and Iman Shumpert, who is a restricted free agent.
James, who led the Miami Heat to NBA titles in 2012 to 2013, fell short of giving his hometown Cleveland its first championship after losing to the Golden State Warriors in six games in the 2015 NBA Finals.
© Copyright IBTimes 2023. All rights reserved.