Cleveland Cavaliers' Kevin Love Opts Out Of Contract; LeBron James Won't Push For His Return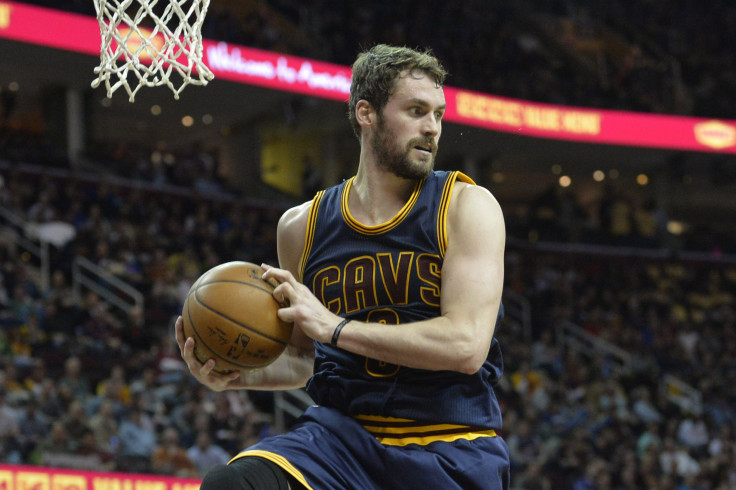 Cleveland Cavaliers power forward Kevin Love pulled a surprising move a week before the free agency period by opting out of the final year of his contract, worth $16.7 million. The move fuels rumors of discord between Love and LeBron James, who will not be doing a second round of recruitment of the 26-year-old.
Love and James found difficulty in integrating their playing styles last season. While they displayed some chemistry after the All-Star weekend, the squad never found out the full prowess of the team after Love's shoulder was pulled out of its socket during the team's first-round playoff series with the Boston Celtics. The team found a new defensive identity during Love's absence by slotting Tristan Thompson, making the case for the team being better off without Love.
The former Minnesota Timberwolves player's decision to test out his value on the open market comes as a surprise. Many were expecting him to secure the final year of the deal after coming off a terrible shoulder injury, and facing the opportunity of cashing in with a bigger contract next year when the salary cap escalates due largely to a new television deal. There are expected to be a plethora of suitors for the three-time All-Star, including the Boston Celtics, Los Angeles Lakers, Phoenix Suns and New York Knicks.
The Cavaliers still hold the best shot of retaining Love's services and can offer him as much as $100 million for five years to don the red and gold jerseys. However, keeping the core of Love, James and Kyrie Irving would be difficult, given that role players Matthew Dellavadova, J.R. Smith, Iman Shumpert and Tristan Thompson will all seek bigger contracts this summer. The potential total payroll could push the team into luxury tax territory, but the team's ownership has been firm in its commitment to bringing back the rest of the team regardless of the price.
© Copyright IBTimes 2022. All rights reserved.
FOLLOW MORE IBT NEWS ON THE BELOW CHANNELS