French Election Polls 2017: Marine Le Pen Gains Ground In Latest Presidential Opinion Polling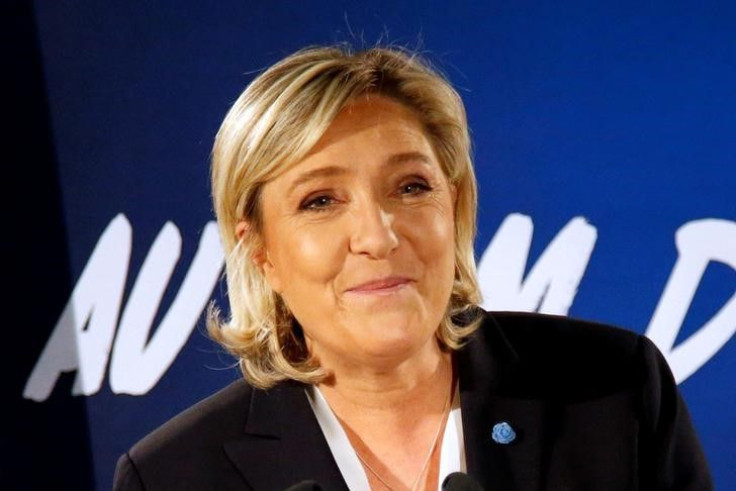 Far-right candidate Marine Le Pen is gaining on front-runner François Fillon in the latest opinion poll ahead of France's presidential election, the first round of which will take place on April 23.
An Elabe poll conducted for French financial newspaper Les Echos indicated Thursday the lead of Republican candidate Fillon narrowed to, in some cases, a single point over Le Pen when respondents were asked who they would opt for in the first-round of voting.
Fillon was polling 23-28 percent, with Le Pen at 22-24 percent, in multiple polls taking into account the various possible candidates for the Socialist Party.
Le Pen has long been the story of the election after successfully turning her once-fringe National Front party into a mainstream force since succeeding her father as the party's president in 2011. She has struck a similar anti-globalization tone as that of U.S. President-elect Donald Trump. And, as well as calling for a referendum on French membership of the European Union, she has warned of the dangers of Islam and immigration.
In the past two years, France has been subject to a series of terrorist attacks committed by Islamic extremists.
The rise of Le Pen has also been credited with pushing France's Republican Party to the right. Fillon was a surprise winner of the center-right party's primary in November and has voiced support for a ban on burkinis, such as those adopted by several French towns last summer.
But it is suggestions he wants to privatize parts of the French health system that are thought to have cost him support at the center in recent weeks. Independent candidate Emmanuel Macron has risen in the polling to around 20 percent, potentially putting him in position to challenge the top two in the first round of voting and go into a run-off on May 7.
However, there appears little prospect of the current ruling party making it that far. Deeply unpopular President François Hollande announced last month he wouldn't run for a second term, throwing the party's candidate up in the air.
Former Prime Minister Manuel Valls is the favorite to represent the Socialists and opinion polling suggested he would have the most support in the election although still at only 12 percent.
© Copyright IBTimes 2023. All rights reserved.