French Prosecutors Seek Fraud Trial For Former Spy Chief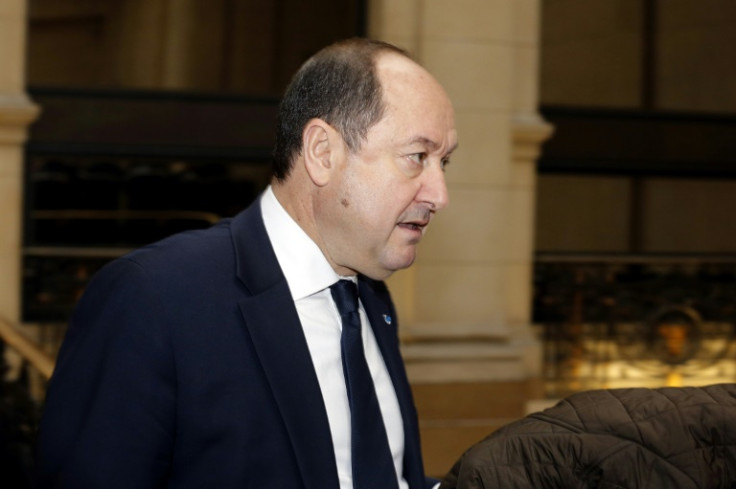 Prosecutors have urged a trial for the ex-head of France's domestic intelligence agency in a sprawling probe into murky ties between the security services and private firms including luxury giant LVMH, a source close to the case said Tuesday.
Bernard Squarcini, until 2012 head of the DGSI spy agency, and 10 others are targeted on charges including influence peddling, fraud and complicity in breaches of professional and judicial secrecy.
The investigation into the so-called "Squarcini affair" has been going on for over a decade, and prosecutors asked judges in December to order the trial for the suspects, who include a former appeals court judge.
Conspicuous by its absence from the list is the LVMH luxury conglomerate, the parent company of brands including fashion house Louis Vuitton and champagne producer Moet.
In late 2021, the company paid a fine of 10 million euros ($10.5 million at current exchange rates) fine to settle claims it hired Squarcini to spy on private citizens.
"A decisive stage has been taken in an unparalleled case which shows how intelligence services are used for private ends," said two lawyers representing a policeman who is a civil party in the case.
"Where is the person who was giving orders? They're the ones missing from the case. Rich people can pay while the poor go to court," another lawyer for one of the accused told AFP on condition of anonymity.
At the heart of the inquiry is the spy chief's move to the private sector after President Francois Hollande booted him from his post in 2012, believing he was too close to former head of state Nicolas Sarkozy.
Squarcini founded a consulting firm, Kyrnos, that offered business intelligence to clients including LVMH.
Investigators believe he used his ties to the police and other networks to access confidential information about ongoing investigations -- to the benefit of LVMH.
After he was originally charged in 2016, prosecutors brought new items to the docket in 2021 over suspicions he spied on Francois Ruffin, now a lawmaker for the hard-left France Unbowed (LFI) party.
At the time, Ruffin was producing a satirical documentary about LVMH and its boss Bernard Arnault, who in recent months became the world's richest man according to Forbes magazine's billionaires index.
Arnault himself has only been interviewed as a witness in the case.
Meanwhile several of the accused claim the key role in ordering the alleged spying was played by Pierre Gode, Arnault's former right-hand man at the company, who died in 2018.
One of Squarcini's fellow suspects, Christian Flaesch, a former top Paris police official, will be tried separately in a court case beginning on February 14.
© Copyright AFP 2023. All rights reserved.
FOLLOW MORE IBT NEWS ON THE BELOW CHANNELS