Fukushima Radiation Update: Workers Exposed To Moderate Levels In Japan Hot Zone Cleanup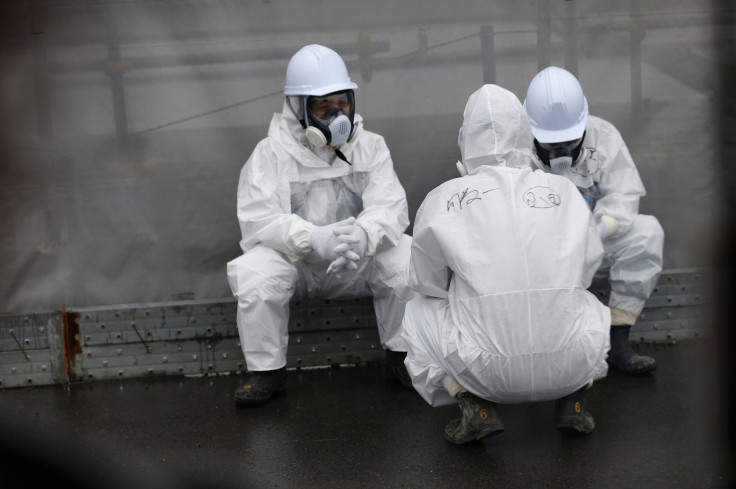 The decontamination workers who are attempting to clean up the hot zone surrounding Japan's 2011 nuclear power plant disaster should be okay, according to a report released Wednesday. The moderate radiation levels the workers have been exposed to were reportedly well within the appropriate bounds.
The workers cleaning up Fukushima's No. 1 power plant -- which experienced the disaster in March 2011 after an earthquake and ensuing tsunami -- have been exposed to as much as 13.9 millisieverts of radiation from 2011 to 2013 while cleaning up the area, which would fall within the government-mandated bounds, reported the Japan Times. The outlined maximum exposure of 50 millisieverts a year and 100 millisieverts over five years was set by Japan's Health, Labor and Welfare Ministry. The average dose for a worker was about 0.5 millisieverts of exposure per year, reported the Asahi Shimbun.
The data came from a study performed the Radiation Effects Association, which released its first report Wednesday about the workers' level of exposure. According to reports, no worker was exposed to more than the mandated levels, with most workers having a cumulative exposure of less than 1 millisievert and less than 0.1 percent of workers receiving exposure of more than 10 millisieverts.
The fallout from the triple meltdown of the Fukushima plant has been wide-ranging. Radiation from the plant was discovered off the coast of Canada earlier this month -- at levels low enough that it would not affect human or marine life -- which was the first time it has reached a North American shoreline, reported Yahoo.
The Radiation Effects Association was commissioned to keep a database on the decontamination workers, and the association has reported it has tracked 99 percent of the workers since 2014, according to the Japan Times. The state-led decontamination work surrounding Fukushima is still being conducted.
© Copyright IBTimes 2023. All rights reserved.
FOLLOW MORE IBT NEWS ON THE BELOW CHANNELS