Fyre Festival Fraud? Funniest Pictures, Memes, Gifs From Bahamas Music Festival Disaster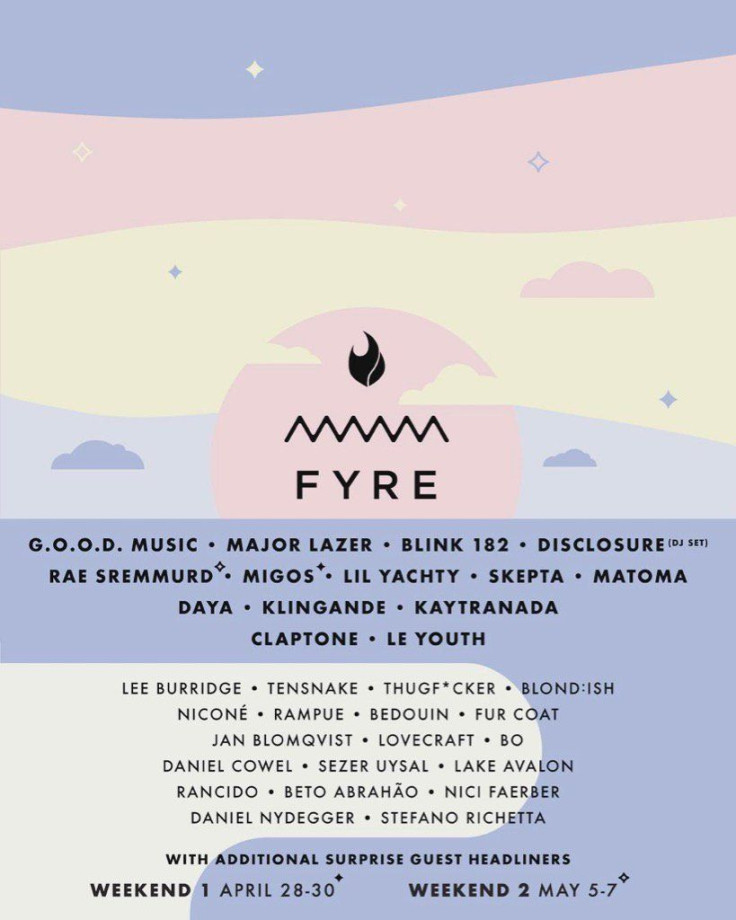 Guests expecting to attend a music festival in a tropical paradise complete with gourmet food and A-list headliners didn't get quite what they bargained for at this week's Fyre Festival. The luxury music event was set to begin Thursday night, but instead, chaos ensued as horrible conditions were reported, leading artists to pull out and additional planes to the island to be canceled.
Scheduled to be held at Great Exuma in the Bahamas from April 28 through 30, the Fyre Festival was created by Ja Rule along with entrepreneur Billy McFarland. Individual tickets cost up to $12,000, while a VIP package went for $250,000 for 12 people to see headliners like Blink 182 and Rae Sremmurd. Ticketholders expecting luxury beaches and accommodations instead arrived to haphazardly erected tents, inedible food and general chaos.
"Guests will be staying in modern, eco-friendly, geodesic domes," the Fyre Festival website promised. Instead, guests arrived to find the same tents used for disaster relief efforts. Some ticketholders posted pictures of the "gourmet" meals they were promised, which included nothing more than some slices of cheese on bread. Reports emerged of festival grounds littered with garbage and no security personnel to be found.
Ticketholders weren't the only ones impacted by the festival-- organizers "missed a series of deadlines to make advance payments to performers," the Wall Street Journal reported. Blink 182 announced Thursday it would not be attending the festival to perform.
"We're not confident that we would have what we need to give you the quality of performances we always give our fans," the band wrote on Twitter.
The festival's organizers announced Friday in an Instagram post that all inbound flights to the island were canceled.
"Due to circumstances beyond our control, and in line with a culture of safety, all inbound charter flights to the Exumas have been canceled. Your ticket and any funds uploaded to your RFID band will be refunded," they wrote. "Thank you for bearing with us as we work through the growing pains that every first-year event experiences."
Guests and onlookers immediately took to social media to rip the festival as a "fraud." An account called @FyreFraud appeared documenting the subpar conditions at the festival, while #dumpsterfyre began trending on Twitter.
© Copyright IBTimes 2023. All rights reserved.