G-7 Summit 2016: Leaders Of US, Britain, Japan To Meet Ahead Of Summit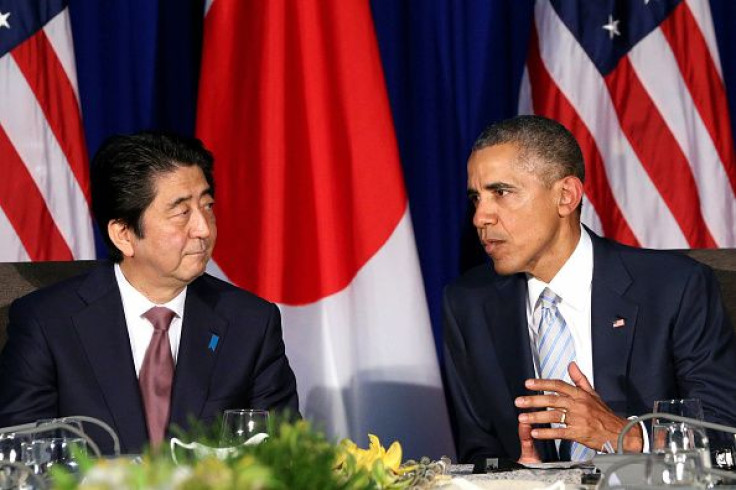 Japanese Prime Minister Shinzo Abe will hold bilateral meetings Wednesday evening with U.S. President Barack Obama and British Prime Minister David Cameron ahead of a summit of the Group of Seven major industrial countries, a Japanese foreign ministry source said.
Among topics to be discussed between Abe and Obama will be the prevention of crime by people from American military bases after the arrest last week of a U.S. worker in connection with the murder of a Japanese woman.
Many Okinawa residents resent playing host to the bulk of the U.S. military in Japan.
Obama is also set to make an historic visit Friday to Hiroshima, site of the world's first atomic bombing, after attending the G-7 summit hosted by Abe.
Both governments are hoping the Hiroshima visit will showcase the strong alliance between the former wartime foes.
Concerns about the health of the global economy will top the agenda at the G-7 summit, although full agreement on macroeconomic policy looks hard to come by.
Other topics include terrorism, refugees, trade, cybersecurity and maritime security, including China's assertiveness in the East and South China Seas, where Beijing has territorial disputes with Japan and several Southeast Asian nations.
© Copyright Thomson Reuters 2023. All rights reserved.