G7 Summit In France To End Without An Agreement For First Time
The G7 summit in Biarritz, France from August 24–26 will end without any formal agreement for the first time in its 44-year history.
There is used to be a joint communiqué signed by all participants at the end of the summit until last year. Last year, President Donald Trump had refused to sign the Summit's joint agreement in Canada.
The summit in Biarritz, a seaside town in southwest France will have the presence of top leaders of the seven leading economies and some special invitees including India and Spain.
The G7 annual summit will bring together leaders of Britain, Canada, France, Germany, Italy, Japan, and the United States.
French President explains difficulties
Speaking to media persons in Paris, French President Emmanuel Macron said on Wednesday that no joint statement will be issued at the end of the weekend summit.
Macron called efforts to produce a joint communiqué as "pointless" exercise.
The French president said: "I know the points of disagreement with the US. If we draft an agreement about the Paris climate accord, President Trump won't agree. It's pointless."
The difficulty in forging a common agreement at the annual summit has become difficult. It also pointed to the deepening rift between leaders of the largest economies.
Another reason is the U.S. President Donald Trump's preference for bilateral trade pacts over multilateral agreements.
Macron also quipped that "no one reads the communiqués, let's be honest. And in recent times you read the communiqués only to detect disagreements."
However, Macron said there could be "ad hoc" communiqués and "coalitions of action" on women's rights or the environment
The French leader noted that the world "we are living is going through a very deep crisis of democracy along with a crisis of capitalism" and a "crisis of inequality."
According to the French president, the G7 summit will aim to reinforce multilateralism and international support for the rule of law through informal, strategic dialogue at a time democracies are facing challenges over their failures and a widening "fascination with authoritarian regimes" is catching up.
Trump may offer some surprises
Agathe Demarais, global forecasting director at the Economist Intelligence Unit (EIU), said the G7 summit in France will also have "some surprises from Trump" and making interesting Trump news.
At the G-7 summit of 2018 in Ottawa, Canada, Trump refused to sign the final statement and made an early exit.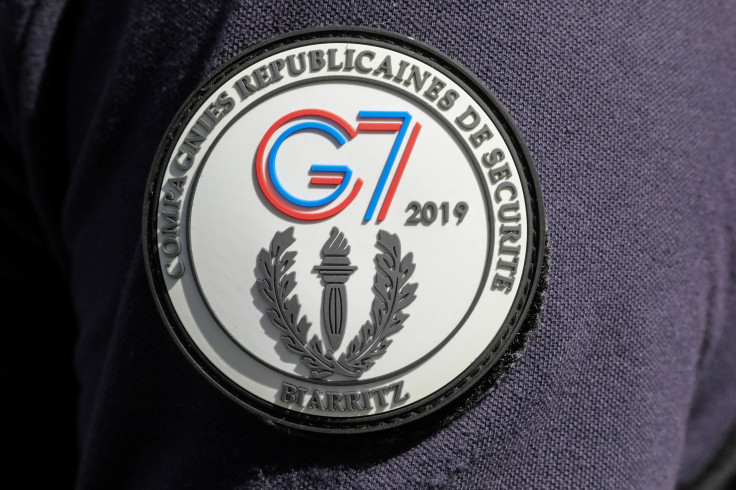 He also engaged in a personal spat with the host Canadian Prime Minister Justin Trudeau over trade issues.
The Canada summit demonstrated the fissures between the U.S. and its traditional allies.
The French media then dubbed Ottawa G7 as the "G-6+1 summit," citing Washington's refusal to sign the final statement.
Previously, the high profile forum was called G8 until Russia was dropped from the group in 2014.
© Copyright IBTimes 2023. All rights reserved.