'Game Of Thrones': Natalie Dormer Thinks Graphic Scenes Are 'Real And Dirty'; Peter Dinklage And Tyrion Love Drinking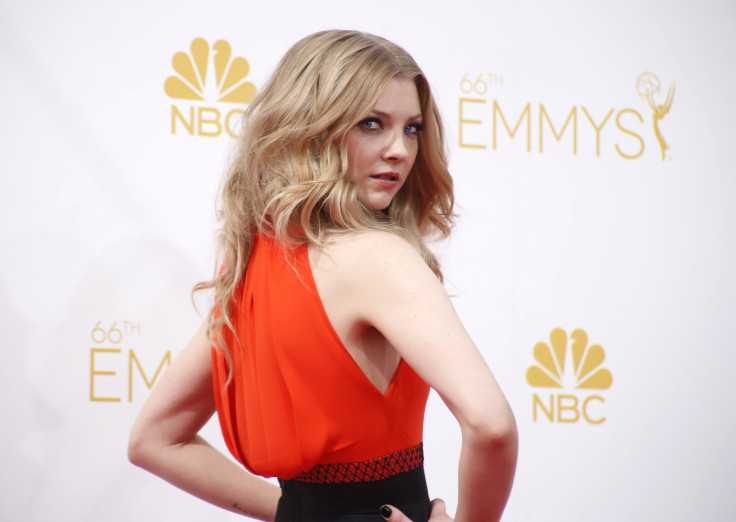 The production of "Game of Thrones" Season 6 has reportedly shifted to Saintfield in Northern Ireland. Cast members Natalie Dormer and Peter Dinklage also spoke about the popular TV series in recent interviews.
Talking to Telegraph about the show and her forthcoming "Hunger Games" movie, Dormer shared her thoughts about graphic scenes and the portrayal of women on screen. The actress, who plays Margaery Tyrell, felt that there was nothing wrong in showing graphic scenes on the screen, as long they help tell the story and are not gratuitous.
"I think sex and romance is a huge part of human motivation," Dormer said. Talking about the fantasy TV series, the actress complimented the producers for the way they handle subjects like sex and violence. "The violence is quite naturalistic. It's not hyper-stylized. It's not glamorized. And the sex is quite real and dirty as well," she said.
The actress also explained that executive producers David Benioff and D.B. Weiss are "liberal-minded Americans who believe in equality." The actress pointed out that the whole "Game of Thrones" team was "serving the story."
Dormer's fellow cast member Dinklage was asked by Will Lawrence of The Guardian to comment on a statement by Weiss. The executive producer is said to have compared the actor to his onscreen character Tyrion by saying that they both have "a core of humanity covered by a shell of sardonic wit."
Dinklage felt that Tyrion is more "relatable" than the honorable Ned Stark (Sean Bean) because he is neither seen as a hero nor as a villain. The actor pointed out that the character has a sense of humor even in the most challenging times and can be relatable to someone at a dinner party.
The actor later joked that Weiss, however, may have been talking about something else entirely when he compared him to his character. "Although Dan is probably talking about mine and Tyrion's shared love of drinking and has just veiled it in a writerly way!" Dinklage said.
Meanwhile, production of "Game of Thrones" Season 6 continues in Northern Ireland and according to a report by WinterIsComing, filming is currently taking place at a village called Saintfield. The location is said to have been used to depict the camp of Robb Stark (Richard Madden) in the first season.
© Copyright IBTimes 2023. All rights reserved.