'Game Of Thrones' Season 6 'Worst-Kept Secret': Kit Harington Spotted On Flight To Belfast With Tom Wlaschiha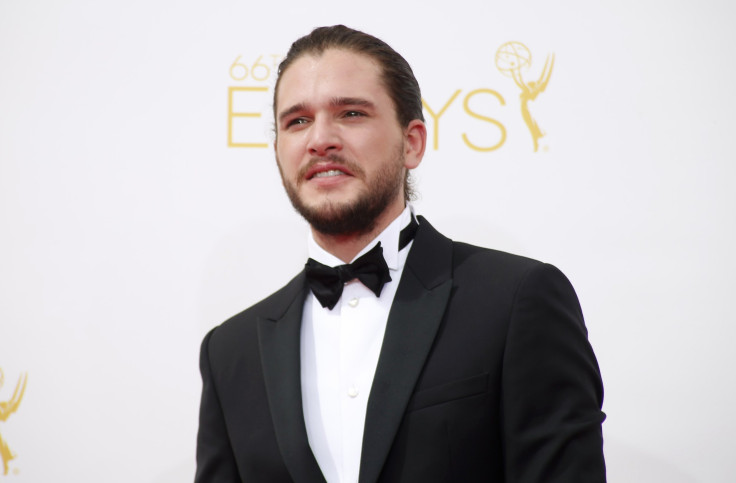 Kit Harington and Tom Wlaschiha were reportedly spotted on the same flight to Belfast, Northern Ireland, where filming for "Game of Thrones" Season 6 is about to begin. Fans of the popular HBO series have been keeping an eye on the actor's hairstyle for the past few months as an indication of his possible return.
According to a report by WatchersOnTheWall, Harington (Jon Snow) was seen on the same flight as Wlaschiha (Jaqen H'ghar) from London to Belfast. Some fans managed to click photographs of the actor, who is still sporting a long hairstyle. Harington is contractually obligated to have long hair for the fantasy TV series and the report calls his return in the next season its "worst-kept secret."
Some of the other cast members have already reached Belfast to begin filming their scenes. The return of Harington in the next season was not confirmed by the producers, and the events in the finale episode of Season 5 left the fans wondering about the future of the character.
[Spoiler Alert!]
Jon Snow was repeatedly stabbed by the members of the Night's Watch in the previous season and was last seen lying in a pool of blood. Fans speculate that the actor may be back only to film a funeral scene as Charles Dance (Tywin Lannister) did in "Game of Thrones" Season 5.
A report by WinterIsComing has additional photographs of the actor in Belfast. One of the fans shook hands with Harington, but was apparently told not to take his picture.
A tweet by the fan who shared a blurry photo of the actor states that pictures of Harington in Belfast are being considered "the biggest" spoiler of the show. A report by Collider suggests that there is "credence" to the fan theory about Jon Snow coming back because the book series by George R.R. Martin has laid a lot of "groundwork" to point to him being a big part of the future of Westeros.
The report suggests that Snow could be "reborn" during the funeral burning, just as Daenerys Targaryen (Emilia Clarke) was reborn in "Game of Thrones" Season 1 finale episode. The report also notes that Harington has been traveling extensively to Belfast during the pre-production phase of Season 6.
© Copyright IBTimes 2022. All rights reserved.
FOLLOW MORE IBT NEWS ON THE BELOW CHANNELS