Gaming Industry Pays Tribute To Nintendo CEO Satoru Iwata, Dead At 55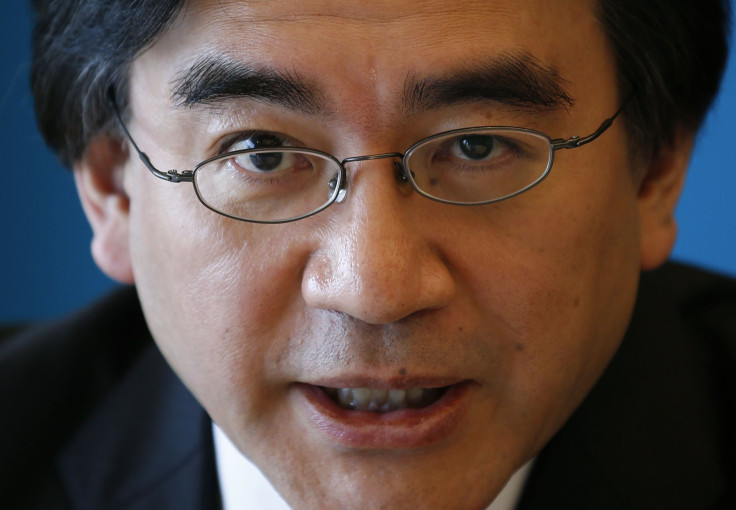 The video game industry is reeling following Nintendo's announcement that president and CEO Satoru Iwata passed away on Saturday at 55 due to a bile duct growth. Since the statement was released on Sunday Nintendo fans, gamers and industry executives have been posting across social media in tribute.
Iwata worked at Nintendo since the early 1980s and became president in 2002. He will be best remembered for the success of the Nintendo DS, Wii, 3DS and Amiibo figurines.
The hashtag #ThankYouIwata has blown up on Twitter, with Iwata trending in multiple countries across the world. Here is a sample of comments from the video game industry.
Nintendo America
The U.S. branch of the video game company is taking a day of silence across its social media profiles in remembrance of Iwata.
Nintendo HQ
The flags at Nintendo HQ are flying at half-mast.
PlayStation
The rival gaming company paid tribute with a simple but powerful sentence.
Phil Spencer
The head of Microsoft's Xbox division perfectly laid out why Iwata was much-beloved by the gaming industry as a whole.
E3
The Electronic Entertainment Expo tweeted a quote of Iwata's.
Treyarch
The American video game developer is best known for the Call of Duty series and Tony Hawk's "Pro Skater."
Min-Liang Tan
The CEO and founder of popular gaming hardware, software and systems company Razer tweeted twice on Sunday night.
Masahiro Sakurai
The creator of Smash Bros. and Kirby, Sakurai's tweet says "This isn't a regular day, and my mental state isn't regular, either, but I'm going to work as usual, and like always, I'm throwing myself into (game) development. This was also the situation for Iwata-san. Doing what you need to do," according to Kotaku.
Aaron Greenberg
A member of Xbox's marketing team, Greenberg tweeted a simple image in remembrance.
Bungie
The developers of Destiny tweeted an Iwata quote.
Zelda Williams
The actress and daughter of Robin Williams is huge in the video game industry.
Smosh
The popular gaming YouTube channel expressed their thanks for Iwata.
© Copyright IBTimes 2023. All rights reserved.