Gas Chambers Were Just A 'Detail': Far-Right French Politician Jean-Marie Le Pen To Be Prosecuted Under Holocaust Denial Law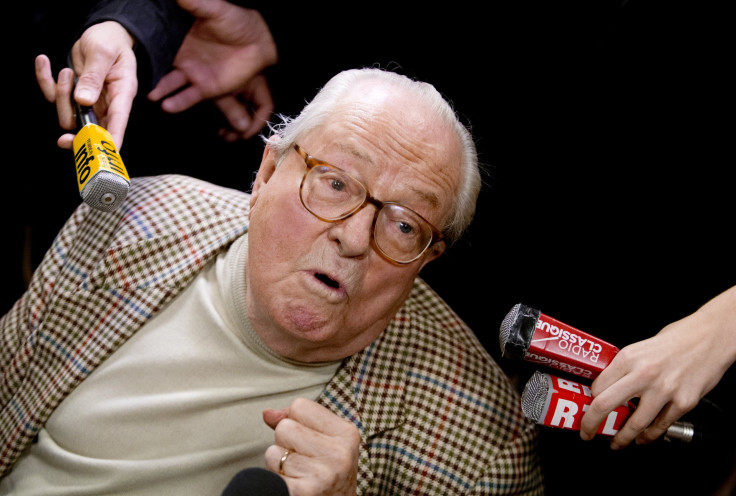 Jean-Marie Le Pen, founder and former leader of France's far-right National Front party, will appear before a judge for saying that gas chambers in concentration camps were a minor detail of World War II. In France, it is illegal to deny the Holocaust or any of the established facts surrounding Nazi crimes against humanity. Failure to comply with the law can carry a penalty of huge fines and even jail time. Le Pen's comments have caused a rift in his party and sparked broader conversations about the tradition of free speech in France.
In response to the charges brought against him, Le Pen defended his comments by saying "I didn't talk about the number of deaths. I talked about a system. I said it was a detail in the history of the war."
Debates over the limits of free speech have been raging in the country since terrorist attacks on satirical weekly Charlie Hebdo claimed the lives of 12 people in January. However, the law under which Le Pen will be prosecuted, the Gayssot Act, is 15 years old.
The law was passed in 1990, and it makes it illegal to deny the Holocaust or to deny any of the details as they are described under the London Charter of 1945. From the moment the law was passed, it has been highly contested by many in France, a nation whose motto, "Liberté, Egalité, Fraternité (Liberty, Equality, Fraternity), has often served as an international rallying cry for freedom.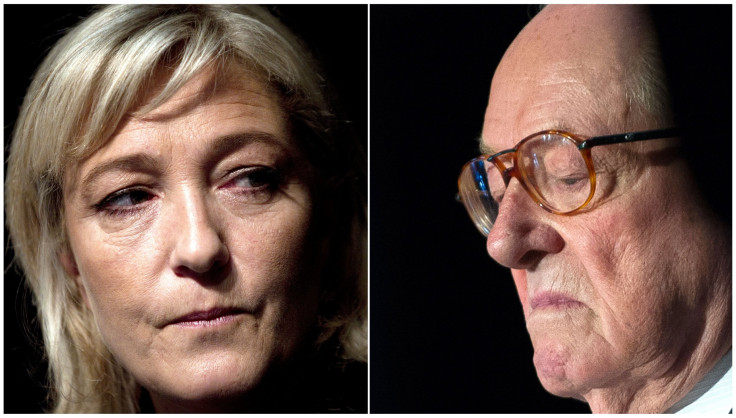 Those who defend the law point to France's checkered history regarding Holocaust denial. It wasn't until 1995, under President Jacques Chirac, that the nation admitted its collaborationist role during the Holocaust (French national guardsmen rounded up and deported the nation's Jews before the Nazis asked them to do so).
Regardless of French history, Le Pen told Agence France-Presse Friday that he did not "for one moment" regret his remarks. Le Pen's comments have created a rift between him and his daughter, Marine Le Pen, current leader of the National Front, who has been trying to distance the party from its racist and anti-Semitic foundation.
Jean-Marie Le Pen, though often criticized by both liberals and conservatives, is still a powerful figure in France, and his Holocaust denial has not been taken lightly. He made similar comments about the gas chambers in 1987, and then again in 1997, 2008, and 2009. The date of his trial has not yet been specified.
© Copyright IBTimes 2023. All rights reserved.