Gasol's Big Night Lead Grizzlies Past Pelicans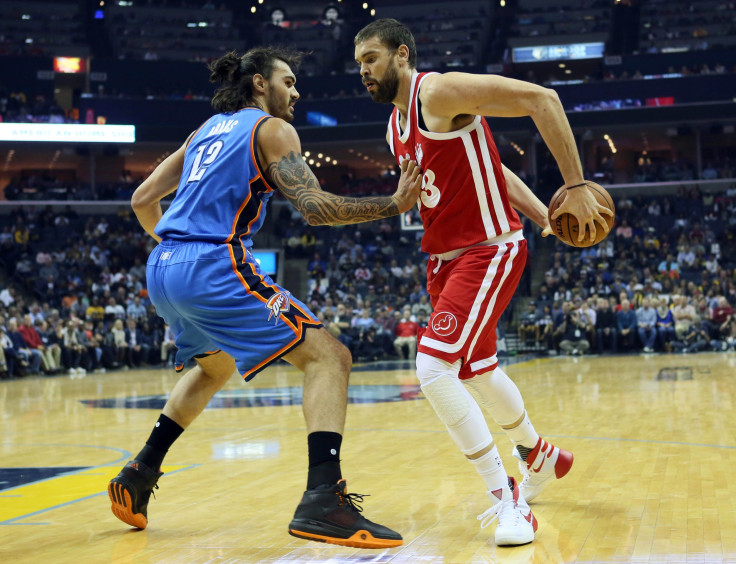 Marc Gasol came up big on the clutch and the entire game Tuesday night to lead the Memphis Grizzlies past the struggling New Orleans Pelicans, 113-104. Gasol scored a season-high 38 points including key baskets late in the game when the Pelicans tried to rally in the end game.
The Spanish center was efficient from the field at 11-of-22 for the night and was also a perfect 16-of-16 from the free throw line. He also added 13 rebounds, 6 assists and 4 blocked shots for the Grizzlies, who has now won four of the last five games.
The Pelicans started the game well and held a 38-27 lead after the first quarter. Led by Gasol, the Grizzlies climbed back in the second quarter and trailed by just a single point, 65-64 at the halftime break.
The game was tied at 80-all with 2:57 to go in the third quarter but the veteran Memphis squad ended the quarter on an 11-5 run to grab the lead entering the fourth quarter.
The Grizzlies showed their composure and the Pelicans never seriously threatened in the final quarter. Memphis outrebounded New Orleans, 49-37 and also took advantage of their trips to the line making 25-of-26 free throws for the night.
Five other Grizzlies ended up in double-figure scoring led by Zach Randolph's 14 points. Off the bench, Matt Barnes and Courtney Lee added 13 points apiece.
Anthony Davis had a near triple-double with 17 points, 14 rebounds and 9 blocked shots but the Pelicans' franchise player missed 11-of-15 shots from the field. Tyreke Evans had a team-high 20 points and 10 assists.
Memphis returns home for their next three games including match-ups against West rivals San Antonio Spurs on Thursday and Oklahoma City Thunder on Tuesday. The Pelicans continue their struggle this season and dropped to a 4-14 win-loss record.
New Orleans will take on the equally-struggling Houston Rockets Wednesday.
© Copyright IBTimes 2023. All rights reserved.