NBA Is Making Videos With Anheuser-Busch As Part Of Four-Year Mega Sponsorship Deal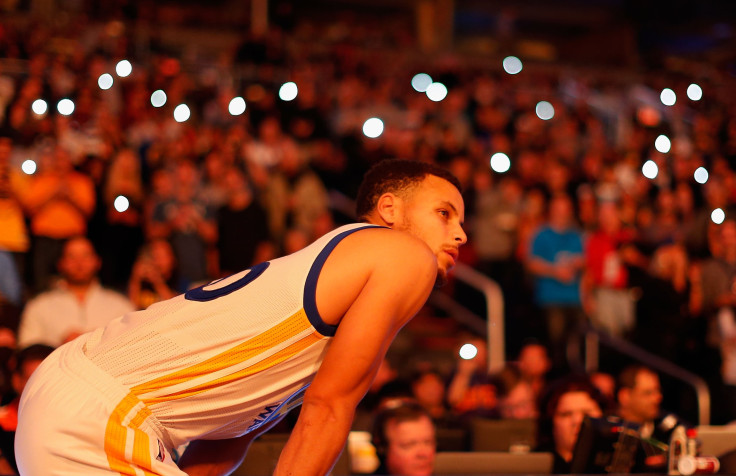 The most digitally-savvy sports league in America is going to be producing a digital content series in partnership with the country's biggest beer producer. The NBA and Anheuser-Busch announced a multi-year renewal of their marketing partnership Tuesday.
The deal will allow Anheuser-Busch to use NBA team logos on its bottles and cans, but it also includes the co-production of a digital content series that will be featured both on the NBA's website and on Anheuser-Busch's various digital media properties. The brewer also has a partnership with USA Baskeball, the organization that oversees national team competitions.
For now, details on the web series are scarce. A NBA spokesman was unable to offer specifics about when the series might launch, or what final form it might take. To quote the league's press release, the series will be "designed to bring [Anheuser-Busch's] brand messages to life through basketball." Lucas Herscovici, the vice president of consumer connections at Anheuser-Busch, said in a statement that the new work will "shape the industry."
This is not the first time the NBA has ventured into digital content creation. It's created video content for partners including Taco Bell and American Express; separately, a deal signed last year with the Chinese web giant Tencent included a development component, designed to create and market interactive NBA-themed games.
Ever since it became the first league to embrace social media as a marketing platform, the NBA has made every effort to maximize on its broad digital reach, which league officials say extends to 900 million followers spread out across services ranging from Facebook and Snapchat to QQ and Sina Weibo.
Other sports leagues have since followed the NBA's lead. In September, the NFL Players Association announced the formation of a new media company, ACE Media, which had a mandate to produce "athlete-driven lifestyle content" for the leagues' and players' assorted marketing partners.
That same month, the NFL announced that it had partnered with the video game publisher Electronic Arts and the video game-streaming outlet Twitch on "EA Sports Madden NFL Live," a kind of instructional show that offered tips, tricks and live game play to viewers.
The NBA and Anheuser-Busch have been partners since 1998.
© Copyright IBTimes 2023. All rights reserved.