Gates Predicts NATO Demise In Final Speech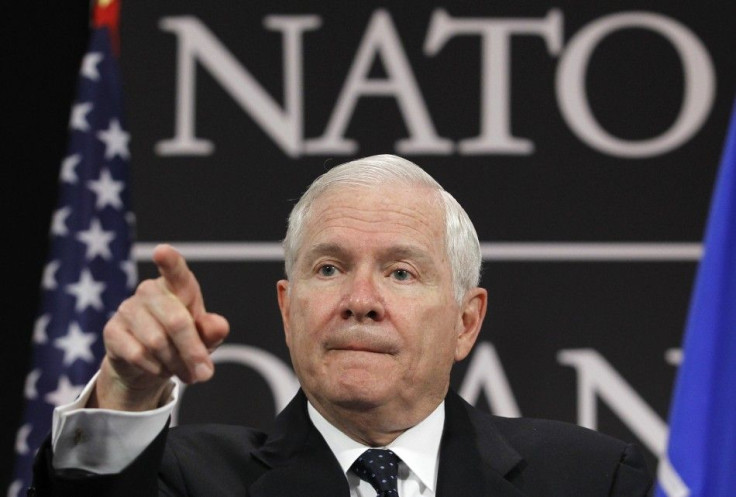 Europe's reluctance to commit resources to NATO is endangering the global alliance's future, outgoing Defense Secretary Robert Gates said in the final policy speech of his tenure.
In characteristically blunt remarks to a European think tank, Gates described how America has born the brunt of NATO missions as European will has waned and European countries have pared back defense budgets. Without a Soviet threat to contain, Gates said, it is becoming unclear what purpose NATO can serve. He said he envisioned a dim, if not dismal future for the alliance.
Future U.S. political leaders - those for whom the Cold War was not the formative experience that it was for me - may not consider the return on America's investment in NATO worth the cost, Gates said.
Gates warned that Congress is becoming increasingly unwilling to commit resources to an alliance whose other members have grown accustomed to letting the Pentagon's budget absorb an outsize amount of the cost. He pointed to foot-dragging in Afghanistan and in Libya, noting that the latter stemmed not just from a lack of will but also from inadequate military capabilities.
The mightiest military alliance in history is only 11 weeks into an operation against a poorly armed regime in a sparsely populated country, yet many allies are beginning to run short of munitions, requiring the U.S., once more, to make up the difference, he said. While every alliance member voted for the Libya mission, less than half have participated, and fewer than a third have been willing to participate in the strike mission.
© Copyright IBTimes 2023. All rights reserved.