General Motors Chevrolet Buick Recall 2015: Is Your Car Affected? How To Check Model, Year To See If You're One Of 1.4M Recalled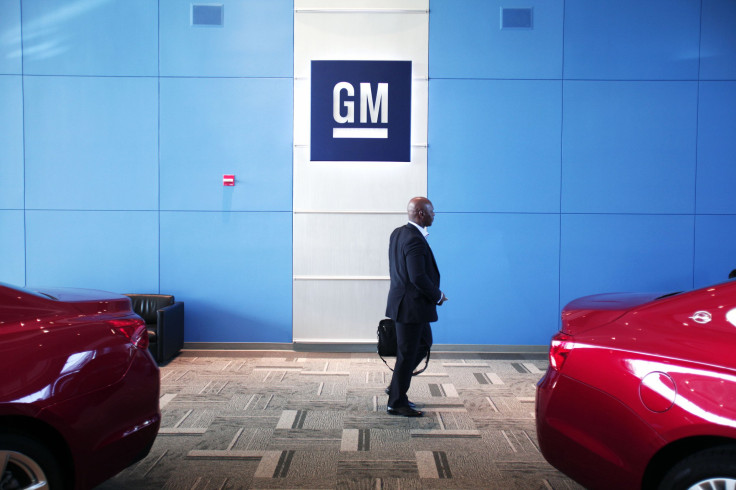 General Motors Tuesday recalled about 1.4 million vehicles worldwide for an oil leak problem that has led to engine fires. This is the fourth time since 2008 the U.S. carmaker has issued a recall for the problem, which affects certain GM vehicles that are more than 10 years old.
The oil leak can lead to an engine fire, and most of the fires have occurred 10-15 minutes after the engine was turned off, CBS News reported. No fatalities or life-threatening injuries have been recorded though at least 19 people have been injured since 2008.
More than 1,300 of the vehicles that have been recalled and fixed since 2008 have since caught fire, which means even customers who had previously brought their vehicles in for repair will need to do so again, the company said Tuesday.
General Motors said it has not yet come up with a permanent fix for the latest problem, but it has been encouraging customers who own the following models to take their cars to a dealership immediately while authorities from the company search for a solution. Affected models include: 1997-2004 Pontiac Grand Prix; 2000-04 Chevrolet Impala, 1998-99 Chevrolet Lumina, 1998-2004 Chevrolet Monte Carlo, 1998-99 Oldsmobile Intrigue and 1997-2004 Buick Regal.
General Motors said it was waiting to see how this latest recall would affect the company's fourth-quarter earnings. "Since we have not decided on the remedy, we do not know whether the cost will result in a material charge to earnings," said General Motors spokesperson Alan Adler, as reported by CBS News.
© Copyright IBTimes 2023. All rights reserved.