George Zimmerman Judge Orders Jury Sequestered During Trial On Trayvon Martin Killing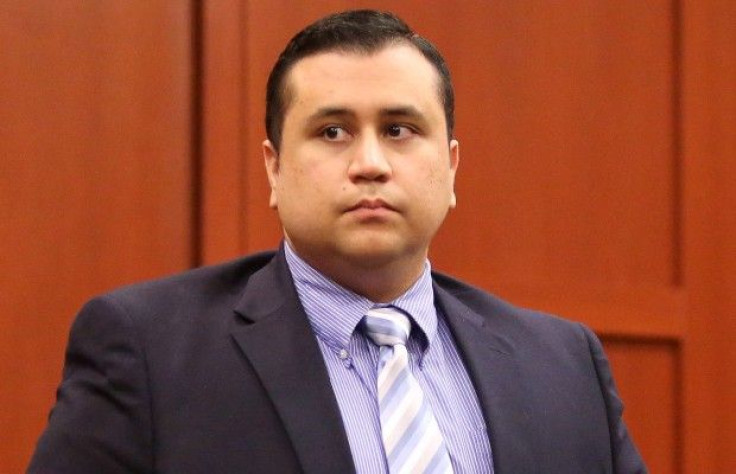 The judge presiding over the George Zimmerman's trial announced Thursday that the jurors and alternates will be sequestered for the duration.
Judge Debra Nelson made the announcement in Sanford, Fla., during the fourth day of jury selection for the second-degree-murder trial of Zimmerman for killing unarmed black teen Trayvon Martin last year. The jury, which has yet to be chosen, will most likely be sequestered for two to four weeks, Nelson estimated.
Over the past four days, attorneys have asked more than two-dozen potential jurors if they would mind being isolated during the trial.
"Will I have Internet access to do my quizzes online?" a middle-aged woman, who is a student, asked when questioned by Zimmerman's attorney, Mark O'Mara. "I have homework."
Attorneys interviewed 24 potential jurors on Thursday and disqualified four of them. The pool must be whittled down to six jurors and four alternates. Nelson said she will keep the jurors' identities anonymous for the duration of the trial, Fox News reports.
Florida law requires jurors in capital cases to be sequestered during deliberations; the decision is left to the judge whether the panel should be sequestered for the length of an entire trial. In court, Nelson said her decision to sequester stems from the length of the trial, Fox News reports.
Zimmerman shot and killed 17-year-old Martin, who lived in Miami Gardens but was visiting his father in Sanford, on Feb. 26, 2012. The fatal shooting sparked national outrage and a series of racially charged protests and rallies. Zimmerman is pleading not guilty to second-degree murder, claiming self-defense.
During questioning, one potential juror pointed out the attorneys' challenge of finding jurors who haven't heard of the nationally notorious case.
"I haven't lived under a rock for the past year," Juror B-51 said. "It's pretty hard for people not to have gotten some information."
© Copyright IBTimes 2023. All rights reserved.