Georgia Democrat Michelle Nunn's Internal Senate 'Campaign Plan' Is Leaked By National Review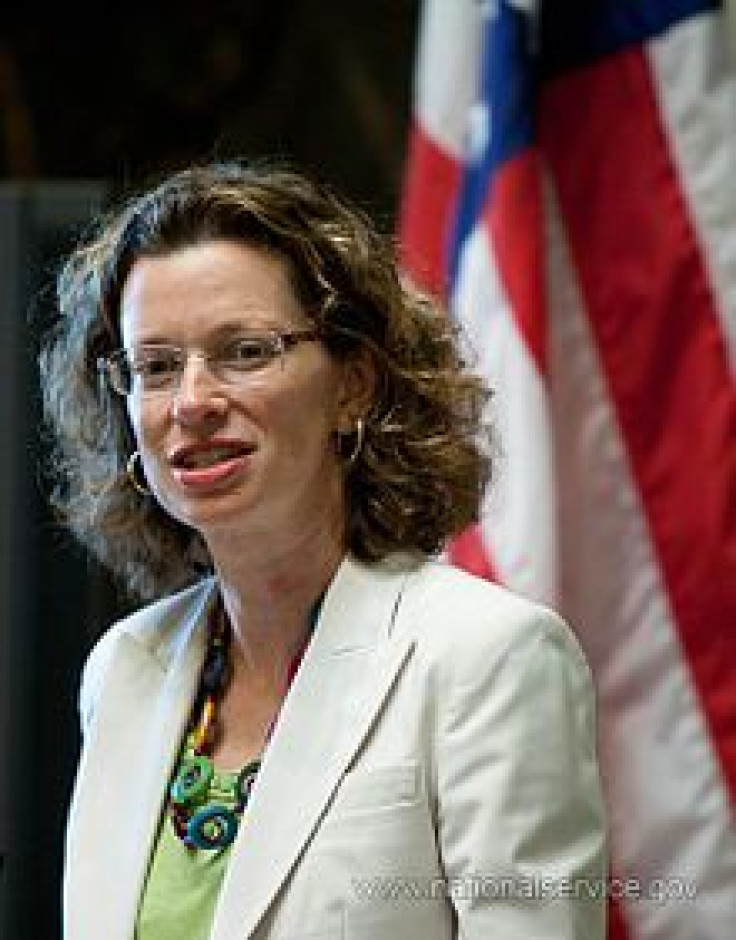 The campaign of Georgia Democratic Senate candidate Michelle Nunn, who is seeking public office for the first time, was jarred Monday when an internal document describing campaign plans was published, according to the New York Times.
"The Campaign Plan," which was published on the National Review's website less than a week after Georgia Republicans chose their Senate nominee, David Perdue, was distributed to Nunn and notable supporters in 2013 and discusses her strengths and shortcomings, the Times reported.
In a statement, Nunn's campaign said that the leaked presentation was part of a long, challenging campaign plan. "This was a draft of a document that was written eight months ago," said Nunn campaign manager Jeff DiSantis. "Like all good plans, they change. But what hasn't changed and is all the more clear today is that Michelle's opponents are going to mischaracterize her work and her positions, and part of what we've always done is to prepare for the false things that are going to be said."
Meanwhile, the National Republican Senatorial Committee said Nunn had spelled out a strategy "to hide who she is from Georgia's voters."
The presentation notes how the campaign could synchronize with fellow Georgia Democrats and includes timetables for contacting voters.
However, it also mentions possible political liabilities in a manner that Nunn's campaign didn't imagine would end up becoming public, mentioning that Nunn might be pointed out as being "too liberal," a "lightweight" and "not a 'real' Georgian," and outlining ways to respond to criticism of her record, the Times said.
Georgia's Senate race is expected to be one of the tightest in the U.S., and one of the only Senate contests in which Democrats have an actual chance of reclaiming a Republican-held seat, the Times wrote.
Despite the leaked plan being a likely embarrassment for Nunn, analysts noted that it probably won't affect the race. "The average voter isn't going to come across this and wouldn't spend the time to read it," said University of Georgia political scientist Charles S. Bullock III. "But it gives ammunition to the Perdue campaign. They know what the opposition sees it as its own weaknesses, and it can bore in on those."
One section of "The Campaign Plan" says Nunn is "in many ways a fund-raiser's dream" for having "a real gift" for public speaking and for her connections to possible donors (Nunn was the chief executive of the nonprofit Point of Light and is the daughter of former Sen. Sam Nunn).
But other parts reveal what are described as Nunn's potential vulnerabilities, including "the notion that she is an Atlanta-based candidate uninterested in, or unfamiliar with, the rural parts of the state." The presentation also highlights "grants to problematic entities" and "service awards to inmates, terrorists" when she was with Points of Light as other possible vulnerabilities, the Times said.
According to National Review, IRS filings show that Points of Light gave money to Islamic Relief USA, the United States branch of a charity that has been accused of having ties to Hamas. However, in June, Islamic Relief Worldwide said it had no links to Hamas.
© Copyright IBTimes 2023. All rights reserved.