Georgia Sheriff's Deputies Convicted Of Obstructing Justice By Covering Up Colleague's Use Of Force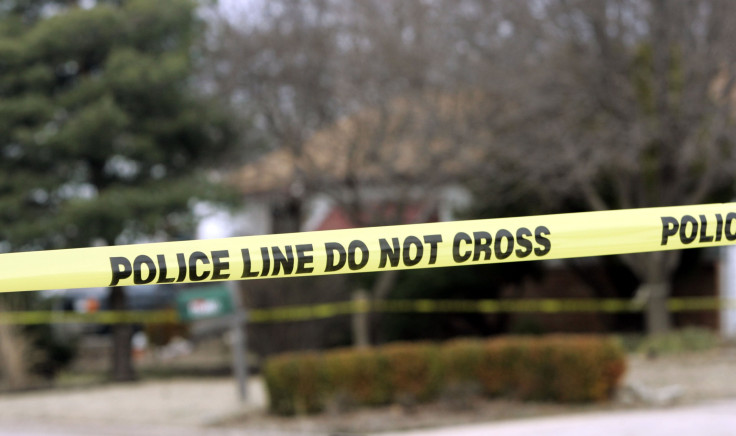 Three sheriff's deputies in the U.S. state of Georgia were convicted Wednesday, on a range of federal charges stemming from a 2012 incident in which a colleague used force during an arrest, according to a statement from the Justice Department.
The trio, Decatur County Captain Elizabeth Croley, Decatur County Deputy Christopher Kines and Decatur County Deputy Robert Umbach were charged in relation to their conduct surrounding the 2012 arrest by Grady County Deputy Sheriff Wiley Griffin, IV -- who is the son of Decatur County Sheriff Wiley Griffin III -- of one Aaron Parrish at a bike event.
The jury convicted Croley of obstructing justice by writing a false report about the incident, and convicted Kines and Umbach of engaging in misleading conduct by lying to an FBI agent about what transpired.
Croley was also convicted of violating Parrish's right to a fair trial by intentionally withholding evidence from Parrish's attorneys and the local district attorney's office, during a criminal prosecution of Parrish arising out of the same incident.
"As the jury recognized through its verdict, there are serious consequences when law enforcement officers lie to cover up the misconduct of a fellow officer and when an officer intentionally stacks the deck against an accused person by hiding evidence that could show the person's innocence," said principal deputy assistant attorney general Vanita Gupta of the Justice Department's civil rights division.
"When officers engage in this type of outrageous behavior, the Department of Justice stands ready to enforce the law and protect the civil rights of all Americans," she added.
During the trial, the jury heard evidence that Griffin struck Parrish in the eye with a metal flashlight while Parrish was being restrained on the ground by other deputies, including Kines and Umbach.
The government also presented evidence that, after Parrish complained to the Decatur County Sheriff's Office about the abuse he had suffered, the office opened a criminal investigation led by Croley that eventually resulted in felony criminal charges against Parrish.
At sentencing, Croley will face a maximum sentence of 20 years for her false report and one year for the civil rights violation involving hiding evidence. Kines and Umbach face maximum sentences of 20 years for making misleading statements to the FBI, the Justice Department said.
© Copyright IBTimes 2023. All rights reserved.