German GDP Growth to Sharply Drop in 2012: Economists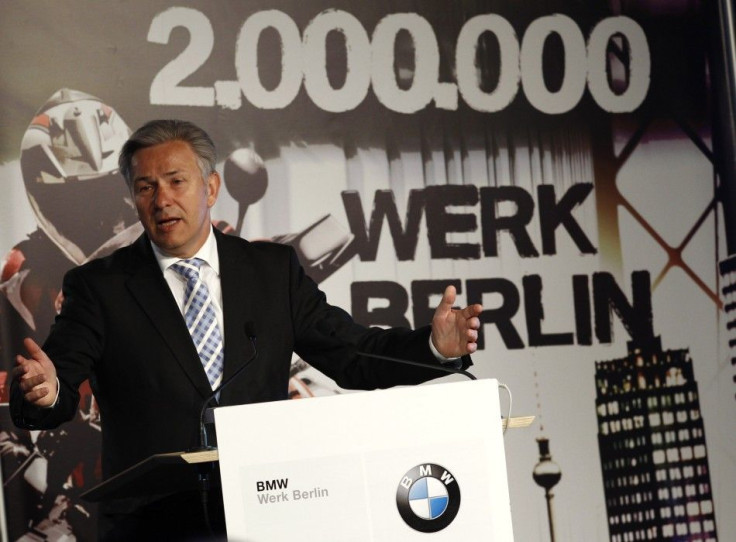 Eight economic institutes in Europe have warned that economic growth in the continent's largest nation, Germany, is likely to sharply slow down, given the prevalence of economic woes in the rest of Europe.
As such, they have lowered their 2012 GDP forecast to 0.8 percent from their previous estimate of 2 percent, partially due to the spiraling debt crisis in the Eurozone.
Germany's GDP is expected to climb by 2.9 percent this year.
The debt crisis in Europe is threatening to become a banking crisis, which is increasingly weighing on the German economy too, the institutes said in a statement.
On the whole, the report said, GDP growth in the 17-member euro region will likely amount to 1.5 percent this year, then drop to 0.4 percent in 2012, the group said.
"Strongly intensified uncertainty will dampen consumption and investment -- and exports will offer no more positive impulses because of the difficult situation among several important trade partners," the group said in its report published in Berlin.
Any further deterioration in the Eurozone debt crisis, accompanied by a plunge in confidence in financial markets, as well as political failures to deal with the problem in countries like Italy will have "massive negative effects" on the Eurozone and Germany, the group warned.
However, while German exports will surely be hurt, the groups believe the country will avoid a recession.
The eight economic think-tanks issue two aggregate forecasts of German growth each year under a commission by the German government.
On the bright side, the consortium of economic forecasters said that Germany's budget deficit should fall to 0.9 percent of GDP on a nominal basis this year, thereby meeting the Eurozone's fiscal targets for the first time since 2008, driven by a surge in tax revenue generated by exports. In 2012, the deficit should narrow even further to 0.6 percent.
In addition, Germany's unemployment rate will likely continue to fall from 7.0 percent (or 2.96 million people) this year to 6.7 percent (2.81 million) in 2012, the institutes said.
German inflation will amount to about 2.3 percent this year before slipping to 1.8 percent in 2012 due to easing global commodity prices, said the group.
The eight economic groups that issued the forecast comprise Kiel Institute for the World Economy; Halle Institute for Economic Research (IWH); Ifo Institut für Wirtschaftsforschung; Institute of Advanced Studies (HIS); Institut für Makroökonomie und Konjunkturforschung (IMK); Konjunkturforschungsstelle (KOF) of the Eidgenössischen Technischen Hochschule (ETH); Österreichisches Institut für Wirtschaftsforschung (WIFO); and Rheinisch-Westfälisches Institut für Wirtschaftsforschung (RWI).
© Copyright IBTimes 2023. All rights reserved.
FOLLOW MORE IBT NEWS ON THE BELOW CHANNELS