German Mosque Controversy: Muslim Allies Told Move To Africa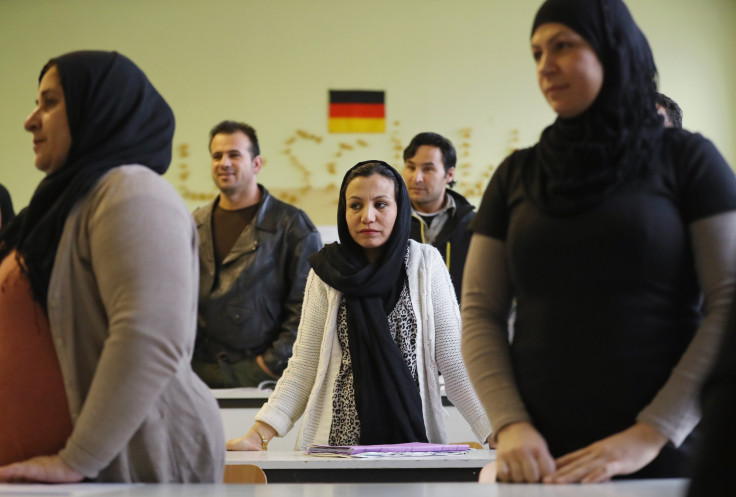 Far-right party Der III. Weg ("The Third Way") has responded to plans to build a Mosque in the German city of Hachenburg by sending postcards to the local council suggesting they leave Germany for Africa.
In all, 22 hand-addressed postcards were delivered to council members of the small town of around 6,000 inhabitants in Western Germany. The city mayor confirmed earlier this week that the text of the postcards read "who does not love Germany should leave Germany" and "voucher for the departure of all advocates for immigrants toward Africa," reported local television station SWR Fernsehen. On the front of the postcard was a map of Southern Europe and North Africa together with a picture of a refugee boat.
Hachenburg Mayor Karl-Wilhelm Röttig called the postcards "disgusting and disgraceful." He also stressed that the action would not alter the council's consideration of a request by the Islamic Cultural Association Hachenburg to construct the mosque.
"We want to try to remain calm, calmly deal with the matter," he said. "We do not want to be a brown city, we want to be a colorful city, we want to have life in our city, so it is important that we stand together now."
Formed only in 2013, Der III. Weg counts around 200 members among its ranks. The latest action is not the first time it has come out against the planned mosque in Hachenburg. Last month the group posted flyers around the town before holding a protest in the town's center.
"'The Third Way' does not oppose Islam as a religion, but it does not belong to Germany, but to those countries that have been influenced by Islam for centuries," the party wrote on its website explaining its actions. "A mosque is just another sign of Germany's increasing alienation."
Initially seen as a leader in its treatment of refugees after allowing more than 890,000 asylum seekers into the country last year, tensions within Germany have increased in recent months. On Tuesday, Chancellor Angele Merkel, under pressure ahead of next year's election following the rise of the populist-nationalist party Alternative für Deutschland, announced she backed a ban on full-face veils in the country.
© Copyright IBTimes 2023. All rights reserved.