German Muslim Mosque Controversy: Christian Leaders Fight For Right To Build Islamic Worship Center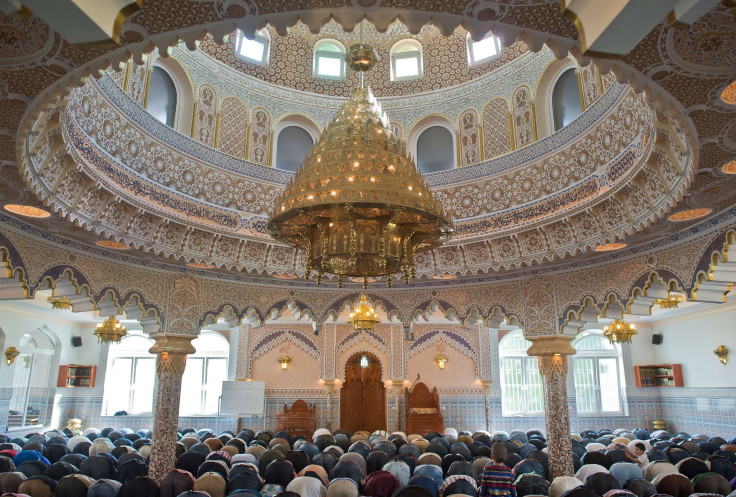 Leaders from two of the main churches in Germany have taken on politicians from Alternative for Germany, the far-right, anti-immigrant movement that has looked to prevent a mosque from being built in the city of Erfurt, the Local reported Wednesday. The Euroskeptic party has seen surging support in the country during the past year, as fears have grown surrounding a large, mostly Muslim, refugee population.
There are two mosques in the whole of the region that was formerly East Germany, and politicians from Alternative for Germany have looked to quash plans to build a third by holding a referendum on the question. Members of government and religious leaders in particular have slammed the proposal, saying it is unconstitutional to hold a referendum on the right to build a place of worship.
"Whoever questions religious freedom should think about whether they still stand on the firm footing of the constitution," said Ilse Junkermann, head bishop of the Protestant church in Central Germany, the Local reported. Leaders of the Catholic Church also stood in support of the mosque, with Winfried Weinrich, head of the Roman Catholic Church's office in Berlin, telling Catholic News Agency the party's plans were "completely unintelligible."
Alternative for Germany has seen growing support, winning several important seats in state elections in March as an ongoing refugee crisis has begun to take its toll on the German population. More than 1 million people sought asylum in Germany in 2015, and the vast majority of them are Muslim.
Following deadly attacks on Brussels and Paris in the past year that left a combined 163 people dead, fears of terrorism have remained high throughout Europe. While all of the attackers in Brussels and Paris were native Europeans or EU passport holders and none were refugees, some citizens have increasingly grown wary of a large asylum-seeking population, particularly after a series of sexual assaults in Cologne, Germany, on New Year's Eve that were allegedly carried out by refugees.
© Copyright IBTimes 2023. All rights reserved.