Germany To Buy Israeli Drones? Unmanned Aircraft May Be Used In Afghanistan To Protect Troops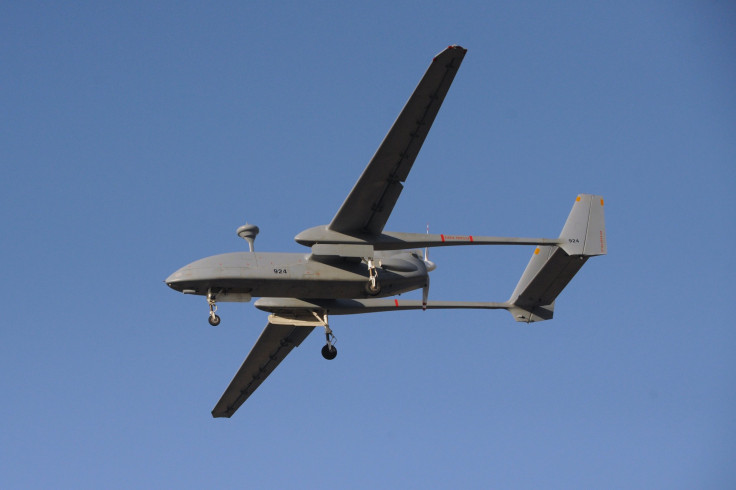 Germany is interested in buying or leasing Israeli-made drones, The Times of Israel reported Tuesday, citing Army Radio. The unmanned reconnaissance aircraft would be a temporary fix until 2025 when in cooperation with France and Italy, Germany expects to release a collaboratively built drone.
The drone Germany is considering buying from Israel is named the Eitan, has a range of 7,400 kilometers (4,600 miles) and can remain in the air for more than 70 hours. Israel sold ten missile-armed Eitan drones to Indian in September for $400 million, and the lease of up to five of them would cost Germany 600 million euros, or approximately $650 million, according to Defense News.
Israel is the world's largest exporter of drones, with more than half of them going to Europe, according to a 2013 report in the Guardian. The trade of drones was worth $4.6 billion in the 8-year period from 2005-2013, according to the same report.
Germany would use the drone to protect deployed troops abroad, particularly in Afghanistan, Defense News reported Tuesday, citing Defense Minister Ursula von der Leyen. The national government announced in fall of 2015 that a German military presence would remain in Afghanistan as long as the U.S. remained there, with the rationale that both allies would withdraw at the same time.
The U.S. and Germany have been part of a NATO-led mission against Taliban insurgents for more than a decade and are set to keep troops deployed in Afghanistan until at least the end of 2016 to help with reconstruction projects in the nation. The mission has transitioned from a primarily combat one to focus on training Afghan security forces.
"The (Afghans) need guidance and training, and they also need the right technical infrastructure, which we can provide and ensure at the airport there," Rainer Arnold, a Social Democrat member of the German parliamentary defense committee told a public broadcasting channel in October, Deutsche Welle reported.
© Copyright IBTimes 2023. All rights reserved.