Germany Wants Iran To Take Part In 'Constructive' Negotiations To End Syrian Civil War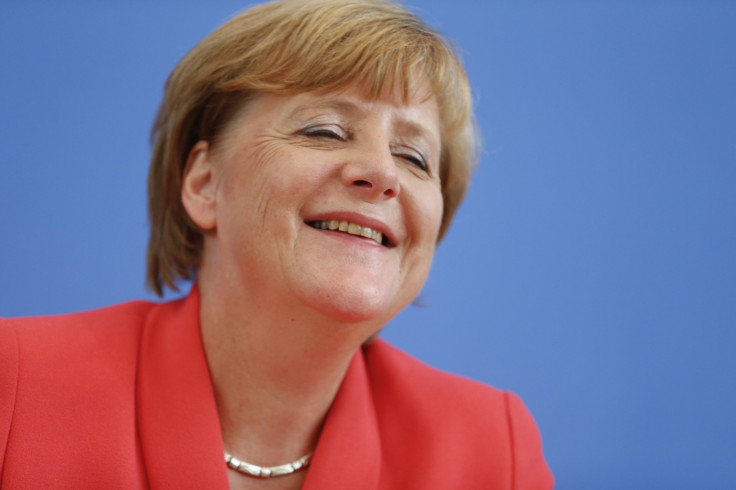 Germany wants Iran to be a part of "constructive" negotiations to end the civil war in Syria. Chancellor Angela Merkel said at a news conference in Berlin Monday that Iran had a lot of influence over Syria.
Merkel's comment about Iran's involvement in international dialog is an example of how Europe has changed its attitude toward Iran after the Islamic republic agreed to restrict its nuclear program in lieu of sanction relief. Most Western nations earlier hesitated to involve Iran in diplomatic talks over the political unrest in Syria as well as Tehran's strong support for Syrian President Bashar Assad.
While Merkel acknowledged Iran's influence on Syria, she said its attitude toward Israel should change. "It is not acceptable how Iran continues to talk about Israel," Reuters quoted Merkel as saying. "It is a disappointment that there has been no change as far as the recognition of Israel goes."
Israel had expressed strong opposition against the nuclear agreement between Iran and six world powers. It argued that the agreement would not be enough to stop its neighboring country from developing nuclear weapons. Israel also believes the nuclear agreement will help Iran try to dominate the Middle East.
Assad, opposed by most Western powers, finds strong support from Russia and Iran. A U.S. special envoy held talks in Moscow last week and reemphasized the U.S. stance that the four-year long civil war in Syria could only end by replacing Assad as the head of the state.
According to Press TV, Iran believes that the only "sustainable solution" to the Syrian crisis can be achieved "through an inclusive and Syrian-led political process that meets the legitimate aspirations of the Syrian people."
Iran was not present at the previous two U.N.-mediated talks on Syria, Geneva I and II. The conferences failed because "foreign-sponsored opposition figures in the talks refused to discuss the militancy and widespread terrorism in the country," the Iranian news agency reported.
© Copyright IBTimes 2023. All rights reserved.