Ginobili Returning To San Antonio, Signs 2-Year $5.7M Deal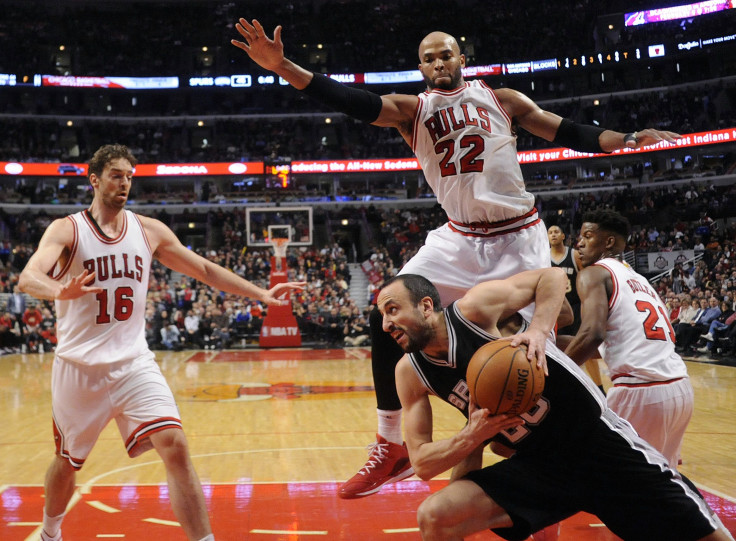 Manu Ginobili does not want to pass up the opportunity to play for a reloaded San Antonio Spurs squad next season. Already dominating the NBA offseason by acquiring a slew of veteran big men, the Texas team has re-signed the Argentine guard to a two-year contract worth $5.7 million.
The Giniboli signing is being reported by RealGM, which added the second year in the Argentine's contract will be at his option. The contract is worth $2.8 million the first year and $2.9 million the second.
There were multiple reports earlier in the offseason that Ginobili was considering retirement -- but that was before the Spurs landed star forward LaMarcus Aldridge and veteran big man David West in free agency.
The 37-year-old Ginobili will reprise the role of primary back-up at the wing spots behind Kawhi Leonard and Danny Green.
A two-time NBA All-Star, Ginobili was part of the Spurs' core during their championship runs in 2003, 2005, 2007 and 2014.
In the 2014-15 NBA Season, he played in 70 games -- all off the bench -- and averaged 10.5 points, 3 rebounds, 4.2 assists and 1 steal per game.
Aside from the acquisitions of Aldridge and West, Ginobili will rejoin longtime teammates Tim Duncan and Tony Parker.
© Copyright IBTimes 2023. All rights reserved.