Global CO2 Emissions Stayed Flat In 2015 Even As World Economy Grew: Report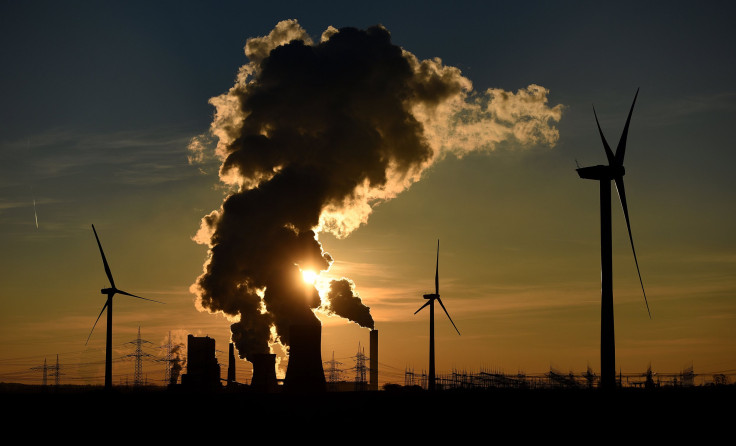 Carbon emissions tied to energy use stayed flat for the second year in a row in 2015, even as the global economy grew by more than 3 percent.
The International Energy Agency said Wednesday its preliminary estimates signaled a continued "decoupling" of global greenhouse gas emissions and economic growth. In previous decades, a stronger economy meant higher emissions as more factories and vehicles burned oil, coal and natural gas to meet consumer demand. But the equation is shifting as more nations adopt renewable energy and energy-efficient technologies.
"This is yet another boost in the global fight against climate change," Fatih Birol, the IEA's executive director, said in a statement.
Global carbon emissions stood at 32.1 billion metric tons last year, having stayed essentially flat since 2013, the Paris-based agency found in its analysis of preliminary 2015 data. At the same time, the global economy grew by 3.1 percent last year and 3.4 percent in 2014, the International Monetary Fund estimated in January.
The IEA said electricity from solar, wind and other renewable sources played "a critical role" in the flattening of emissions. Renewables accounted for around 90 percent of the world's new electricity generation last year. In the U.S., solar and wind power alone are expected make up more than 60 percent of utility-scale generating capacity added this year, according to federal estimates.
The report offers "further evidence that the link between economic growth and emissions growth is weakening," the IEA said.
The agency, which has gathered CO2 emissions data for more than 40 years, said it found only four periods in which emissions stood still or dropped compared to the previous years. Three of those periods, in the early 1980s, 1992 and 2009, were linked with overall weakness in the global economy. The recent stall in emissions, however, breaks that connection.
That's not to say the world is close to staving off dangerous levels of global warming. Last year, even as emissions stayed flat, the Earth's surface temperatures hit their warmest levels since record keeping began in 1880, NASA and the National Oceanic and Atmospheric Administration found in independent analyses.
The scientists said the planet's average surface temperature has soared by 1 degree Celsius (1.8 degrees Fahrenheit) since the pre-industrial era, a change largely driven by the outpouring of man-made greenhouse gas emissions into the atmosphere. Nearly 200 nations agreed in December to curb their emissions and keep global warming to well below 2 degrees Celsius (3.6 degrees Fahrenheit) above pre-industrial levels.
© Copyright IBTimes 2023. All rights reserved.