GMO Labeling Debate: Controversy Over Genetically Modified Organisms Driven By Politics And Emotions, Not Science, Sociologist Says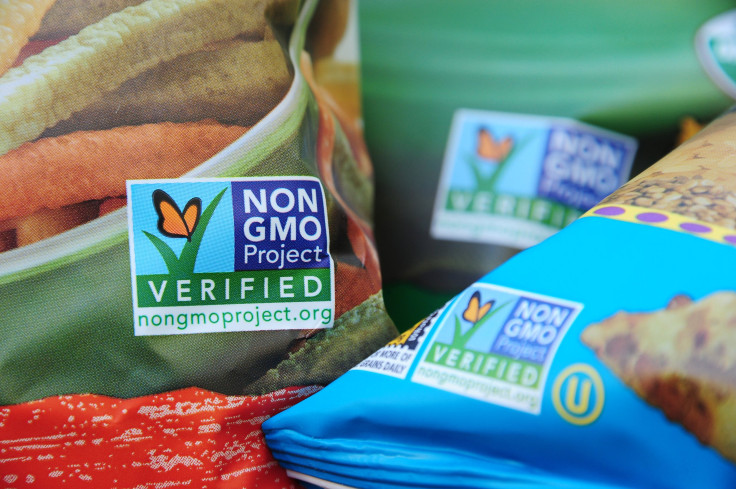 The growing clamor in the United States over whether and how to label foods that have been genetically modified is fueled by emotions and politics, not science, a sociologist said Wednesday, less than one week after Congress passed a bill that banned states from mandating labels on genetically modified organisms, often known as GMOs.
"If you look at the arguments GMO proponents use, and the arguments that have really resonated with segments of consumers, it has been nothing to do with science," Carmen Bain, an associate professor of sociology at Iowa State University, whose research includes social aspects of genetically modified foods, said in an interview with ABC Rural, an Australian news site.
Others have also called for a rational and scientific approach to GMO labeling. "The debate is very much led by emotions," Teresa Babuscio, the secretary general of the European grain trade lobby Coceral, said in May, although she added that emotionally charged views were unlikely to change in the coming decade.
Three states in the U.S. have passed laws so far that require some form of labeling for GMOs, and more than a dozen others of proposed similar legislation. But the food industry, which maintains that GMOs are safe for human consumption, has fiercely opposed such mandates.
The Safe and Accurate Food Labeling Act that passed the House July 23 and which would make labeling voluntary, is largely seen as a result of lobbying by industry groups, which say that labeling hurts business. But Rep. Peter Welch, a Democrat from Vermont who opposed the bill, said it would hurt states' rights.
"This legislation fundamentally takes away from your state and mine the ability to do what they believe is in the interest of their consumers to let them know what they're buying," Welch said, McClatchy reported.
Lost in the controversy is the question of GMOs themselves. "Calls for labelling are always political," Bain said. "There are always social and economic interests at stake."
Among those who support labeling, arguments are often just as emotionally and politically charged. Some food companies have managed to capitalize on popular uncertainty and even fear about the safety of eating GMO products. Chipotle Mexican Grill, for instance, announced in April that it would eliminate all GMO products and ingredients from its menu. When companies follow this route, "they don't really care about the science either," Bain said. "This is a great marketing opportunity."
Scientists broadly agree that GMOs are safe for human consumption, but public opinion veers the other way, or at least tends to think that labeling is necessary, regardless of whether they think GMOs are safe to eat or not. In a recent survey, the Kansas City Star found that 68 percent of respondents strongly disagreed with the statement, "Respectable science organizations have declared that GMOs are generally safe, so labels are necessary."
© Copyright IBTimes 2023. All rights reserved.