Gold strikes record after S&P downgrade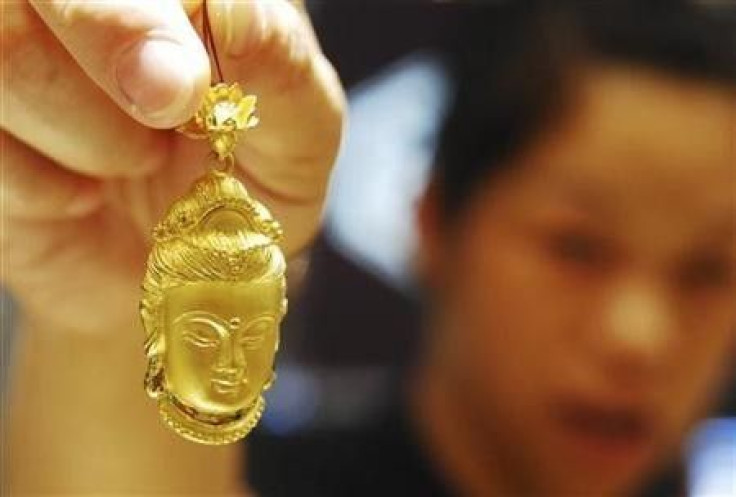 U.S. gold futures and cash gold struck records in early Asian trade on Monday after the United States lost its top-tier AAA credit rating from Standard & Poor's in an unprecedented blow to the world's largest economy.
The U.S. December contract hit a record around $1,698 an ounce, while cash gold hit a lifetime high around $1,689 an ounce.
"I think troubles in Europe are also undermining markets. Progress in dealing with Europe sovereign debt issues is painfully slow," said Natalie Robertson, a commodities strategist at ANZ.
"But prices are overbought at the moment. If you look at the RSI, it's above the 70 level. If you look at technicals, it could be vulnerable to some profit-taking."
Bullion priced in euro and sterling held below last week's record.
Political and financial leaders gave their first sign of readiness to battle a debt crisis gone global when the European Central Bank signaled on Sunday it would start buying Italian and Spanish debt, a critical move to quell a bond rout that has rocked financial markets.
© Copyright Thomson Reuters 2023. All rights reserved.