Google To Stop Accepting Data Requests From Hong Kong Authorities After New Law Passed
Following the passage of the controversial national security law by the mainland government in Beijing, Google has stopped accepting direct user data from authorities in Hong Kong, the Washington Post reported.
Despite the claims from officials that the law would only apply to a few groups, critics are now saying it is a new way for China to squash political dissent in Hong Kong because the wording is vague enough to be used against people the government doesn't like.
An excerpt:
"The Hong Kong Special Administrative Region shall enact laws on its own to prohibit any act of treason, secession, sedition, subversion against the Central People's Government, or theft of state secrets, to prohibit foreign political organisations or bodies from conducting political activities in the Region, and to prohibit political organisations or bodies of the Region from establishing ties with foreign political organisations or bodies," Article 23 of Hong Kong's Basic Law states, calling for the sort of national security law was recently passed.
In breaking the story, the Post cited an anonymous individual with knowledge of the situation. This change brings Google's data request policy for Hong Kong in-line with the policy it has had for mainland China. Joined by Facebook and Twitter, Google initially paused its review of such requests until it better understood the new security law.
"Since the new national security law was enacted in June, we have not produced data in response to new requests from Hong Kong authorities and that remains the case," Google told press outlets. "As always, authorities outside the U.S. may seek data needed for criminal investigations through diplomatic procedures. We carefully review all requests for user data and push back on overly broad ones to protect our users' privacy."
On Thursday, Google told Hong Kong authorities that their requests for user data would be redirected to China's Mutual Legal Assistance Treaty with the U.S., the Post said This treaty routes such request through the U.S. Justice Department and is described as a "cumbersome" option that can take months to produce results.
While this treaty still stands, President Trump issued an executive order in July that he would be suspending the U.S.'s extradition treaty with Hong Kong. Countries like Australia, Canada, and the U.K. have done the same. As a result, China suspended its legal assistance treaties with them, signaling potential future tensions for the U.S.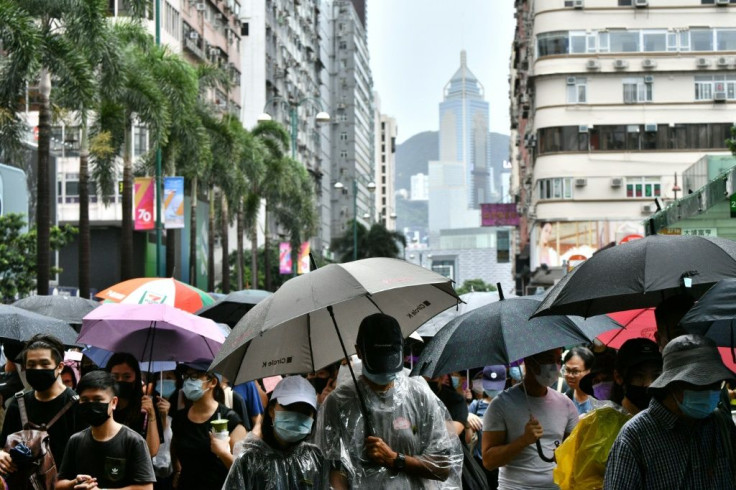 © Copyright IBTimes 2023. All rights reserved.