Grammys 2022: Trevor Noah Alludes To Will Smith's Oscars Slap In His Opening Monologue
Trevor Noah did not hold back in poking fun at Will Smith's controversial moment at the recent Oscars in his opening monologue at the 64th Annual Grammy Awards Sunday night.
This year's Grammys took place exactly a week after the 194th Academy Awards, where Smith came up on stage and smacked Chris Rock after the comedian made a joke about his wife.
Following the performance of Silk Sonic, Noah delivered his opening spiel and threw playful jokes about this year's nominees, including stars who were not present at the MGM Garden Arena.
After calling Justin Bieber "the best thing to happen to peaches since the Timothee Chalamet movie" and quipping that it felt like "a musical Madame Tussauds in here," Noah went on to allude to Smith's outburst at last week's award show.
"It will be such a beautiful evening," he said. "Don't even think of this as an award show, consider it a concert where we are giving out awards. We're gonna be listening to some music, we're gonna be dancing, we're gonna be singing. We're going to be keeping people's names out of our mouths and we will be giving out awards all through the night, so let's get straight into it."
While the monologue did not directly mention the Oscars incident involving Smith, it appeared that the audience knew Noah was referencing it as it drew a huge laugh from the crowd.
Questlove, who attended the Grammys to present the Song of the Year Award, also referred to the controversial slap during his presentation, saying, "Alright, I am going to present this award and I trust that you people will stay 500 feet away from me."
"As they say it is far better to give than to receive. Well, I'm not sure about that because last Sunday it felt pretty good to receive," he added. The American musician bagged an Oscar for documentary feature right after Smith's altercation with Rock.
Smith issued a public apology to Rock on March 28, saying his behavior at the Oscars was "unacceptable and inexcusable." Meanwhile, Rock has mostly stayed away from talking about the incident.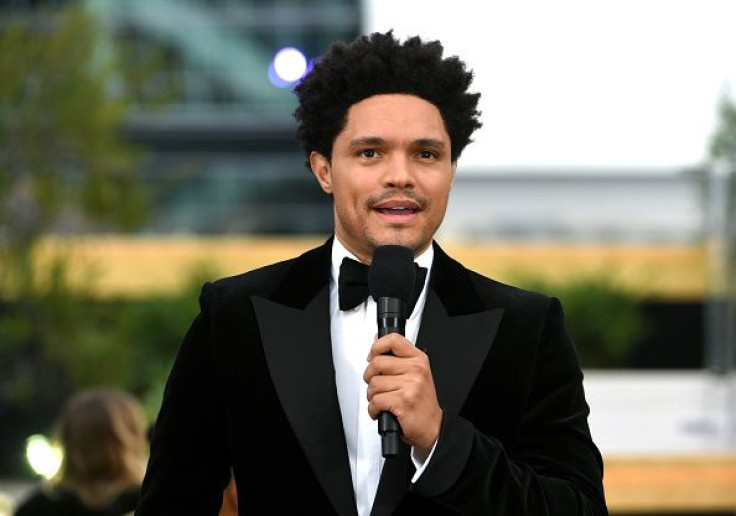 © Copyright IBTimes 2023. All rights reserved.