Greece needs psychological, political support -PM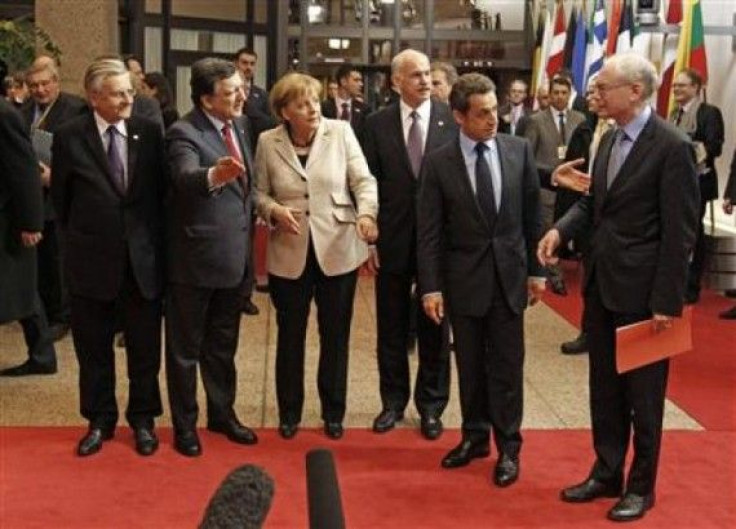 PARIS- Greece needs psychological and political support from Europe and does not envisage calling on the International Monetary Fund for help, Greek Prime Minister George Papandreou was quoted as saying on Thursday.
In an excerpt of an interview posted on the website of the newspaper Le Monde, Papandreou said Greece's budget plans were credible and if the country continued to suffer speculative attacks in the market, this would be a problem for all of Europe, not just his country.
Yes, Greece is credible, we guarantee that its programme is realistic, he said.
If the speculation continues, it is not the business of Greece, but of the euro zone and Europe. It becomes a question of collective will to regulate the speculation.
The full interview will appear in the print version of Le Monde later on Thursday.
European Union leaders are gathering in Brussels for a summit on Thursday to lay the foundations of a financial rescue for Greece but any package of support is likely to require major economic adjustments by Athens.
Germany and France are expected to take the lead in sending a message that the EU will help Greece tackle its debt and deficit problems.
The structure, size and conditions attached to a deal are unclear and probably will not be worked out until EU finance ministers meet next week, EU sources have said.
Greece's debt crisis is not officially on the agenda for Thursday's one-day summit but it will be discussed by leaders over lunch with the president of the European Central Bank, Jean-Claude Trichet, and a statement is expected afterwards.
Papandreou said he had not sought help from the IMF and he did not envisage this solution.
An EU government source said on Thursday euro area finance ministers had agreed their countries would take determined and coordinated action to help Greece, drawing on IMF expertise but not the Fund's money.
Austrian Chancellor Werner Faymann told Austrian radio ORF earlier on Thursday he expected an aid package for Greece to be a combination of IMF involvement and loans by EU countries.
(Writing by Crispian Balmer; Editing by Tamora Vidaillet)
© Copyright Thomson Reuters 2023. All rights reserved.