Greece Says EU Aid Means It Can Shelter 20,000 More Refugees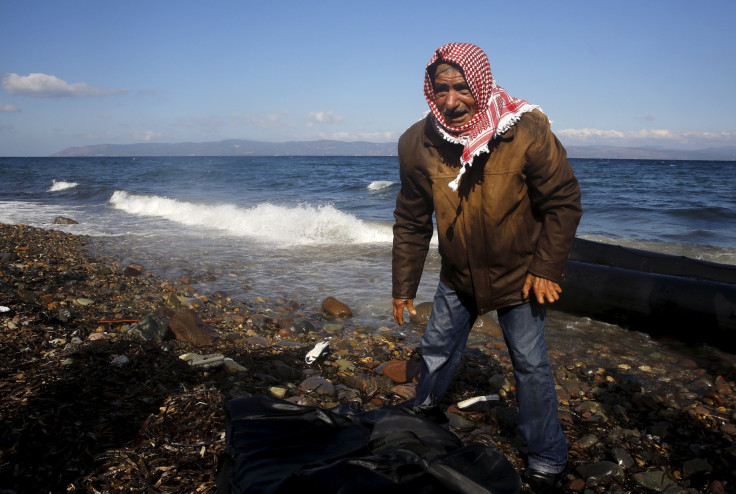 By Angeliki Koutantou and Lefteris Papadimas
ATHENS, Greece (Reuters) -- Greece said on Monday the European Union had offered to pay the costs of accommodating 20,000 more migrants in temporary camps on its islands as the bloc struggles to improve its management of the flow of refugees across Europe.
More than half a million migrants have transited through Greece so far this year, many fleeing Syria's civil war on a short but perilous crossing from Turkey on inflatable rubber boats. Once they get ashore, they move on to destinations in wealthier western and northern Europe, especially Germany.
Greece, mired in a multi-year economic crisis, made clear its readiness to provide shelter for more refugees was strictly conditional on the EU financial aid and on the understanding that those offered shelter would later be relocated.
"What we did manage to extract (from EU partners) was that this would be financed by the European Union, something that was not the case until now. Their (the new camps') creation will depend on financing," Migration Minister Ioannis Mouzalas told Skai radio.
Asked if it were possible to have the facilities set up by the end of this year, he said: "If the financing is available it is, if financing is not available it won't be."
EU leaders agreed on Sunday at a mini-summit in Brussels to cooperate in managing migrant flows through Greece and the Balkans to help ease a crisis that threatens to set European states against one another.
The EU's new 17-point action plan includes United Nations-aided accommodation for 100,000 people, half of them in Greece.
The vice-president of the European Commission tried to reassure Greece of the EU's willingness to provide more cash.
"From the Commission's point of view, we are willing to find additional means of supporting those countries which are most exposed to the refugee crisis and Greece is among them," Valdis Dombrovskis told a news conference in Athens on Monday.
The 20,000 new places will be in addition to some 30,000 Greece already agreed at an earlier EU summit to provide for refugees. But these figures are small compared to the sheer numbers of people now arriving.
REFUGEE EXODUS
Greece saw a rise in migrants reaching its shores last week, with an estimated 10,000 arriving daily on outlying islands, mostly from non-EU Turkey. Mouzalas cited Russian airstrikes in Syria as one reason for that.
"Bombardments in Aleppo in recent days have increased the influx of migrants from Turkey," he told a news conference on Monday. He said more migrants also wanted to reach Europe before winter set in.
Greece says the most effective way to deal with the crisis is resettling refugees directly from camps located in Turkey to EU states, thereby easing the transit crisis.
The European Union last month approved a plan to share out 120,000 across its 28 states to help tackle the continent's worst refugee crisis since World War II.
Mouzalas said that Greece could start relocating a very small number of migrants to Luxembourg in the middle of next month.
"We already need 100 million euros for identification and relocation on the islands," a government source told Reuters, adding that Greece had spent 1.5 billion euros in recent years on reception centers and staff.
Greece has also come under fire for failing to document all the people crossing its territory.
Prime Minister Alexis Tsipras said after Sunday's summit that EU border security agency Frontex would provide assistance in registering refugees at Greece's northern borders.
(Additional reporting by George Georgiopoulos; Writing by Michele Kambas; Editing by Louise Ireland and John Stonestreet)
© Copyright Thomson Reuters 2023. All rights reserved.